In the desired community, select 'Add New Portfolio Assignment' on the 'Portfolio' tab.

On the 'Add Portfolio Assignment' screen, on the 'DETAIL' tab, give the new portfolio assignment a title (required), description (optional), and add a rubric (optional), if wanted.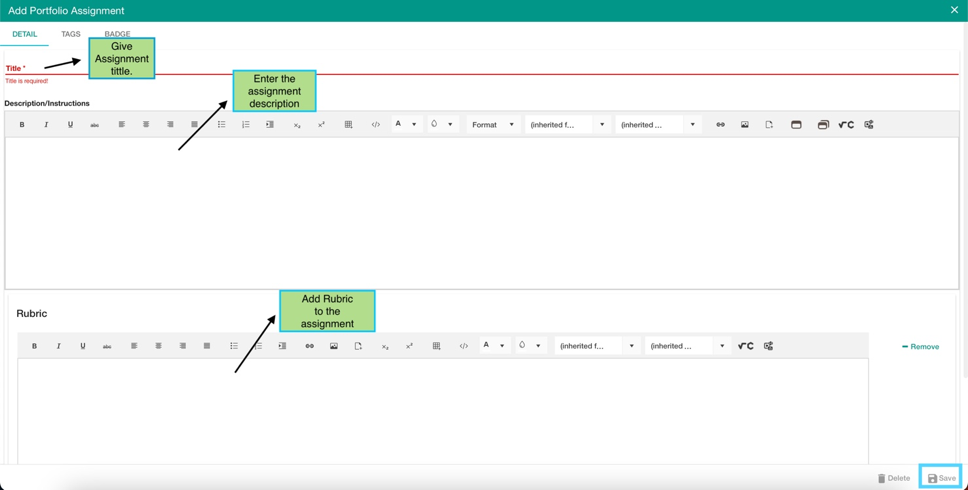 On the 'TAGS' tab, select 'STANDARDS' to drop down the standards options.
Select the appropriate standards that need to be tagged to the portfolio assignment.
Select in the bottom right corner to save the new portfolio assignment.