Members Tab: This tab is where you can add or edit members of your course designer community. If you are creating this course with other users or someone else needs access to it, you'll add them here. When the course is added to future communities, these members will not come with it.
To add a member, click

. Under Search Users, you can search members and then select 'Add' next to the user's name. Under Current Members, you can view all users who have access to the community. To delete a member, click 'Remove' next to the user's name.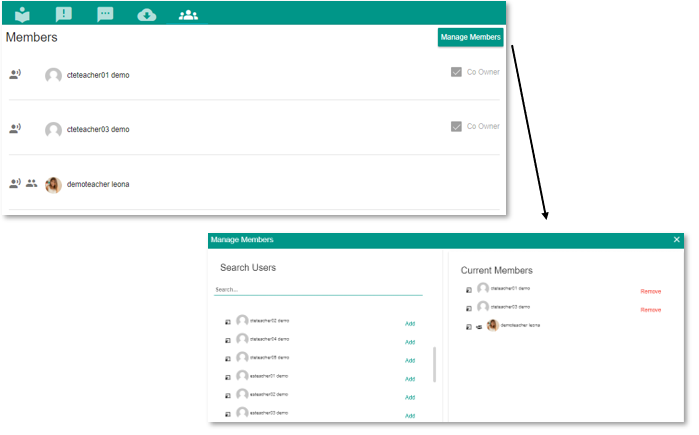 Tip: All added users will show 'Co-Owner' next to their names. They will have the same access to the owner. Only the user who created the community will not have it.