Once you begin completing activities within your assigned course(s), FocalPoint will track your progress and grades and compile reports for you to check your progression.
Within your course landing page, you have access to several tools within the toolbar. Also remember you have access to your Data Dashboard under the Performance tab, referenced in the section above.

The Report Card shows you a breakdown of activities, their status, score earned, and what level of performance was demonstrated.

The Progress Report gives you a detailed breakdown of progress by section as well as a chart showing the status of activities per section.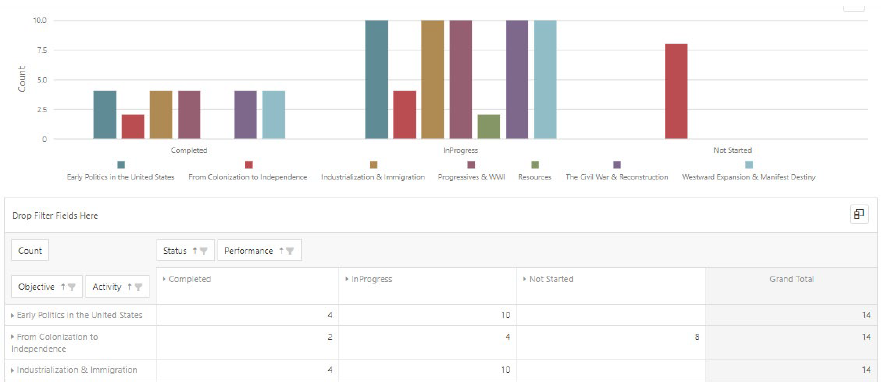 The Course Usage Dashboard gives insight into your activity on the FocalPoint platform. It displays information related to your logging in, total length of your session, last time you logged in, and a visual display of your activity by the month.