Login to your Focalpoint account.
Choose the 'Learning Tree' option from the Learning menu on the left.

3. You should see a page like shown below where you would be "Adding a New Community".
4. Please select "Virtual Community" as Community Type and provide Name and Description to save it.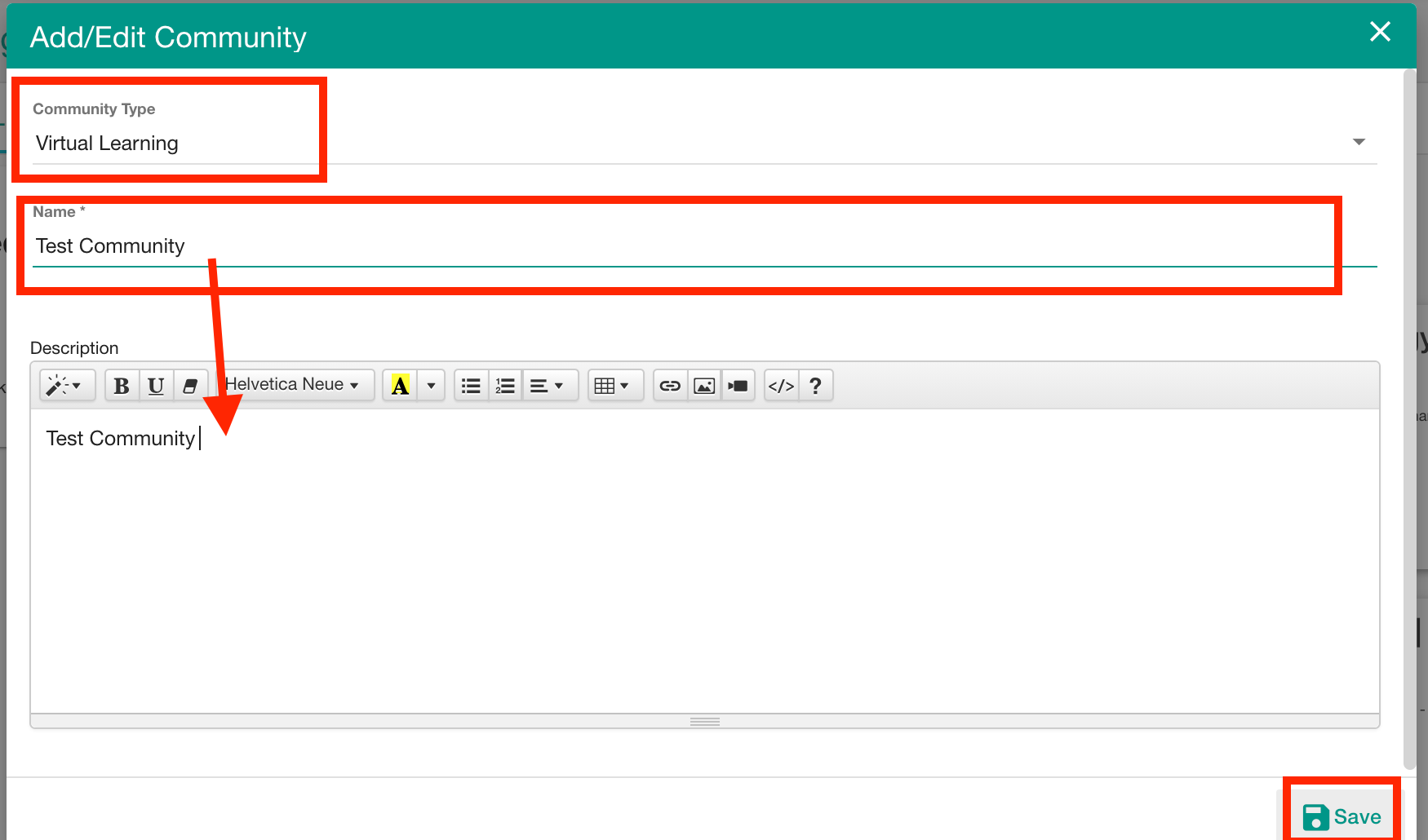 5. Once you save it , the new community is created.