Once you create the new community like shown in the link below -
https://support.focalpointk12.com/hc/en-us/articles/360056146991-How-to-create-a-new-Virtual-Community-
You should now be able to create your virtual course and add content to it.
First, select the community that you have created .

Inside the community , select the "Learning" tab from the above tabs listed.

Add the new Learning Objective to create the new virtual course.


Once you click the "Add Learning Objective" provide the Name , Description to save the Learning Objective.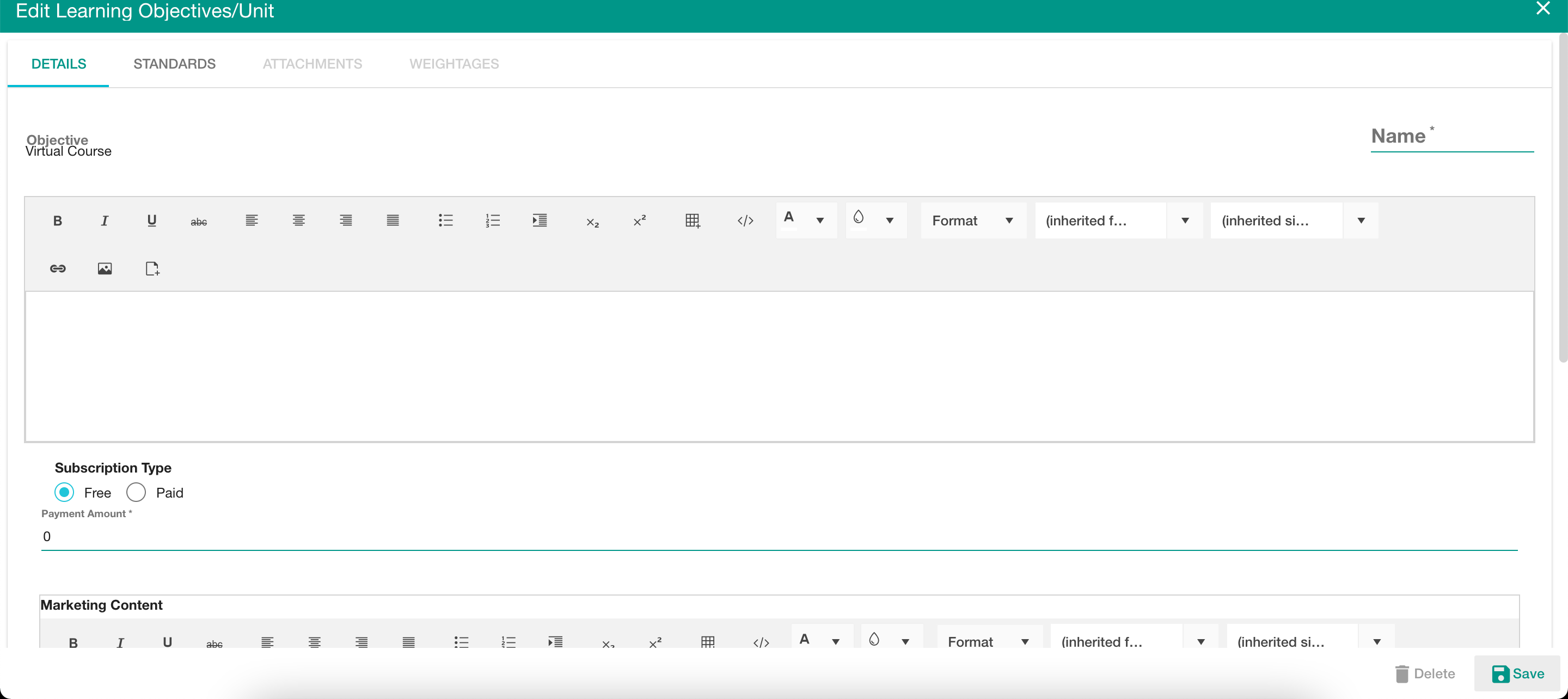 Once the Virtual Course is created, you can all Child objectives , Units and Activities to the course.