1. Select the course from the list of available courses.

2. On the main page of the course , they would select Progress (as shown in the figure below).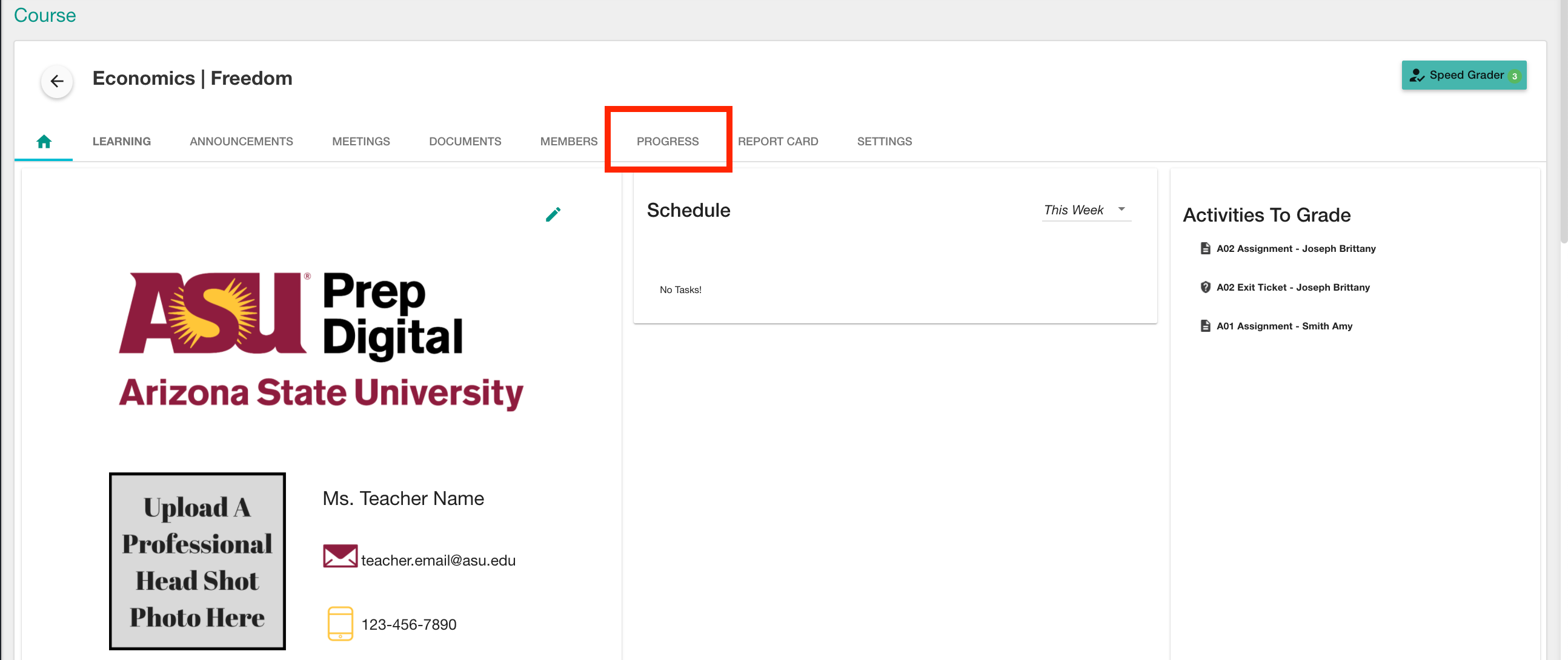 3. Under the Progress tab, they can see the Progress as a bar chart and also see the status of the activities that are completed, in Pending or Not started by the student.