Select the required course to add the course image and make changes to the course title.
Under the Home tab, on the left side of the page there would a pencil like icon which will allow to add the course image, change phone and email address.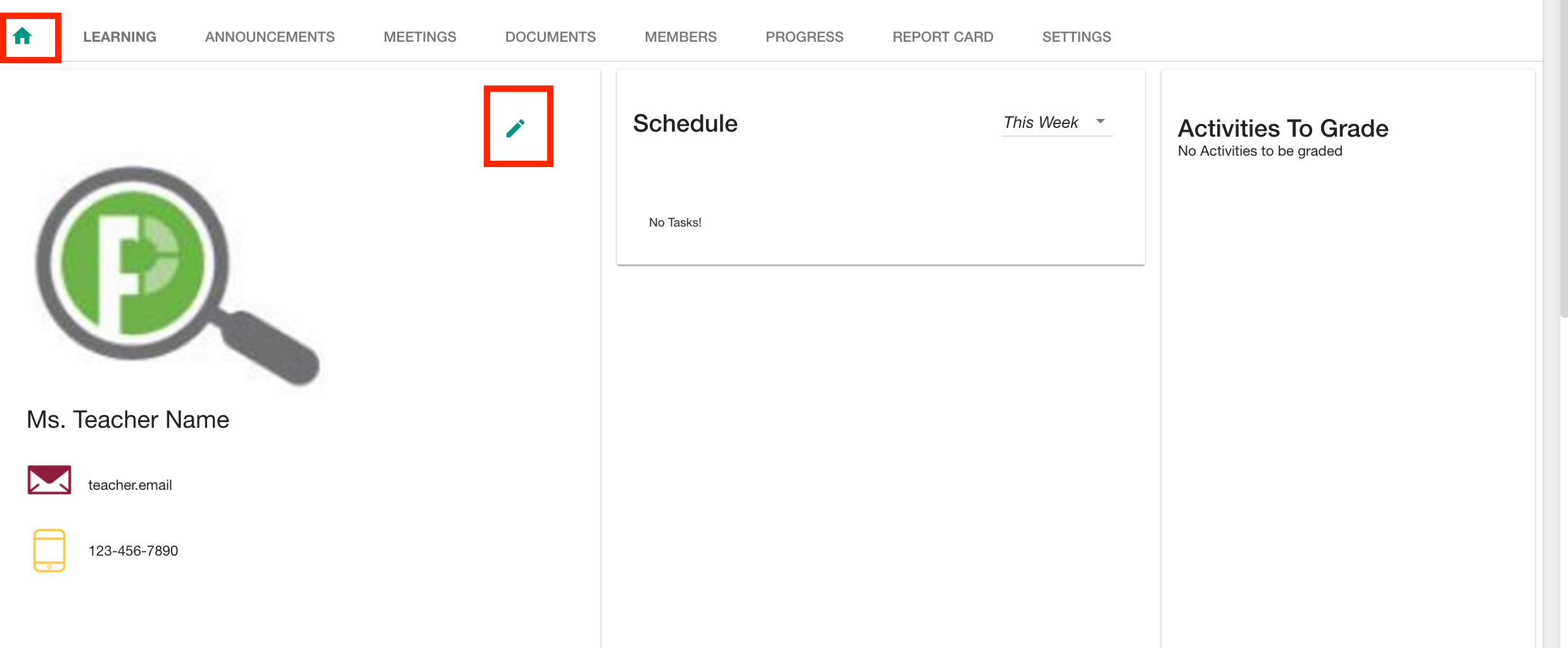 Once the required changes are made, they can be saved to be reflected on the home screen.