Open the course that you want to assign the grade for a student.
Select the module directly by launching the activity by clicking the three dots (Action button). and then select the "Progress" tab from the drop down list.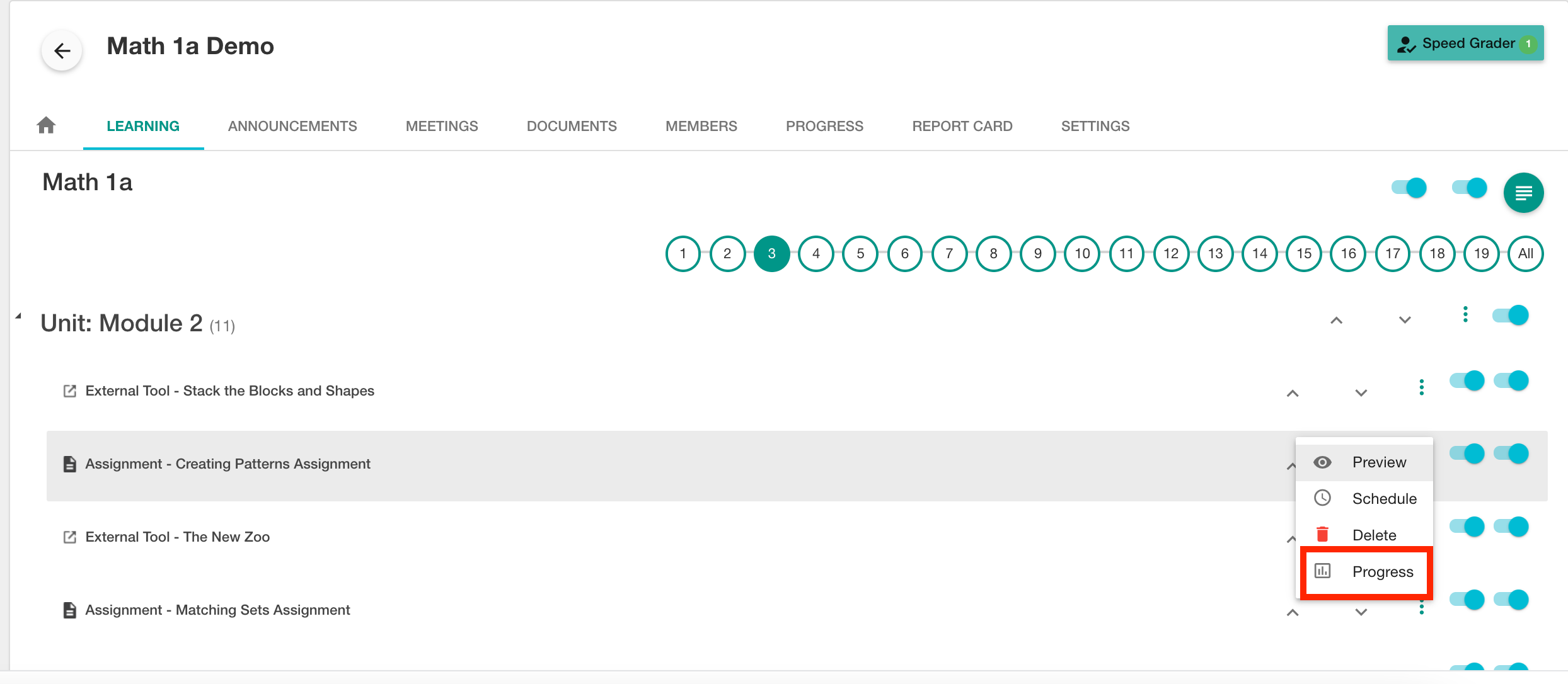 The next screen shows the list of students where you can see the student and scheduled dates to complete the activity for that student.

You can see these schedules to monitor student activities an any time during the course.