Select the course that you want to post the announcements to.
Select the 'Announcements' tab inside the course homepage.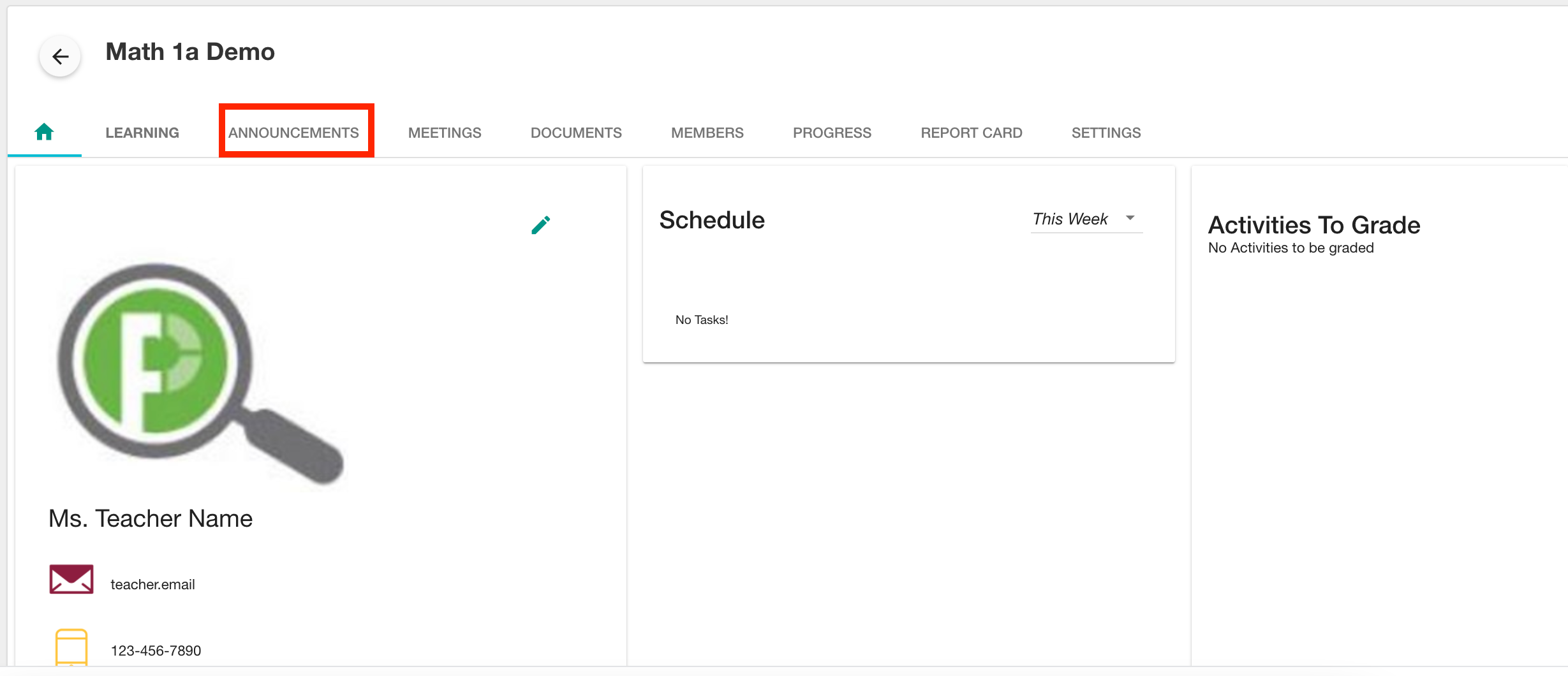 Then click the "+(plus)" sign to create a new announcement.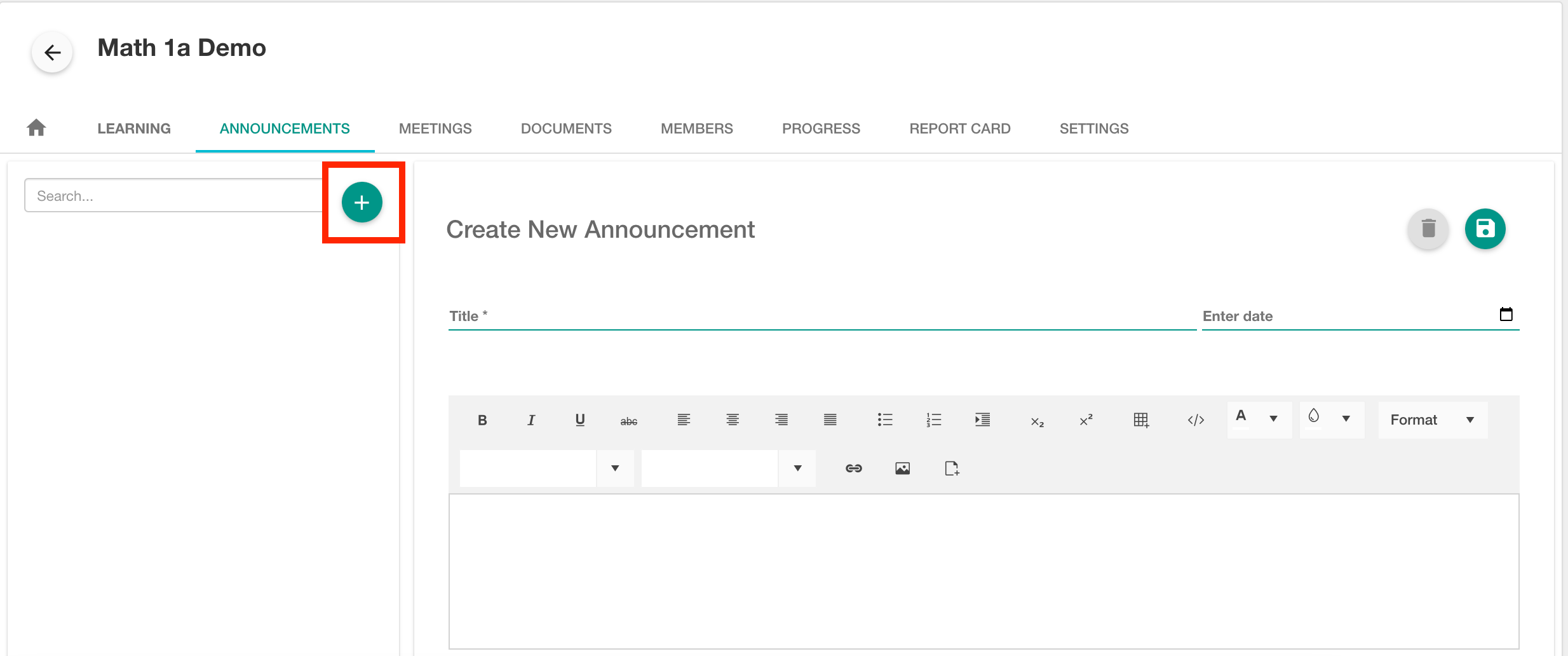 Provide the "Title" , "Date" and "Description" and hit save(disc like icon) to save the announcement.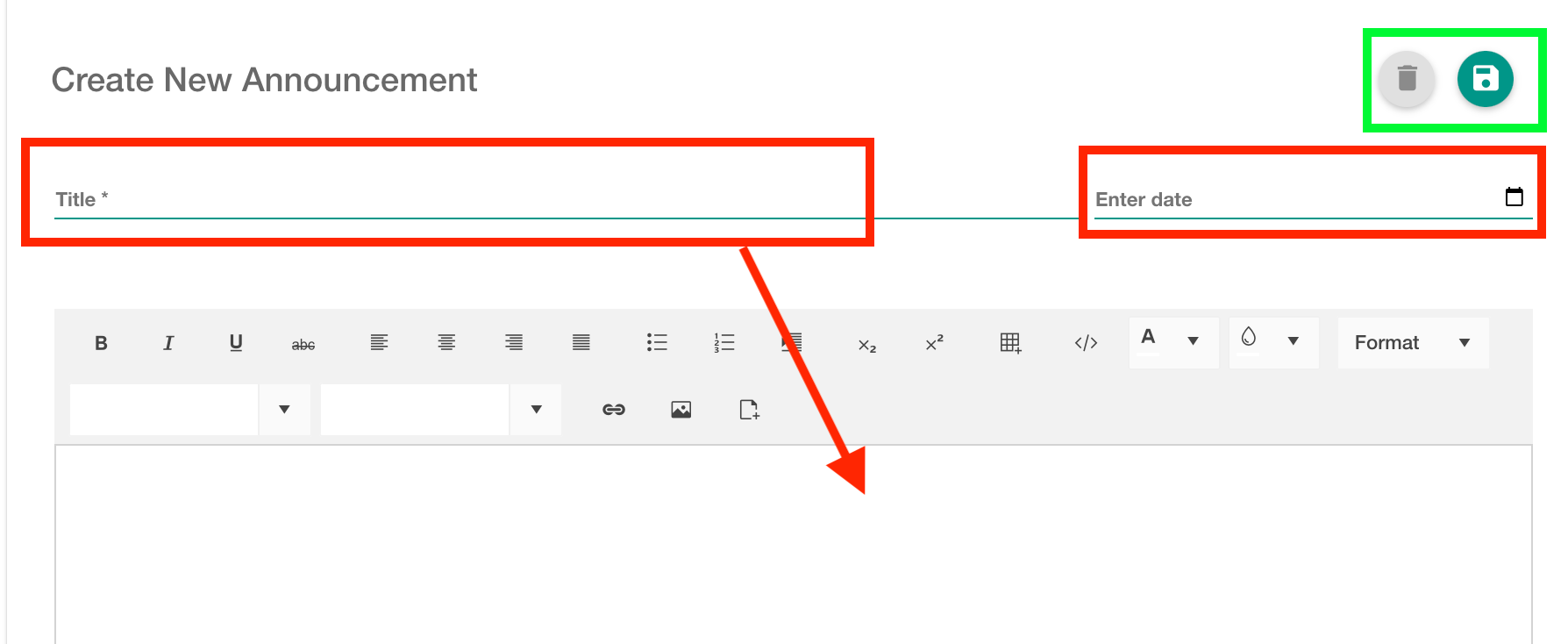 All the members of this course can see announcement on that date.
Members can click the Announcement to view it.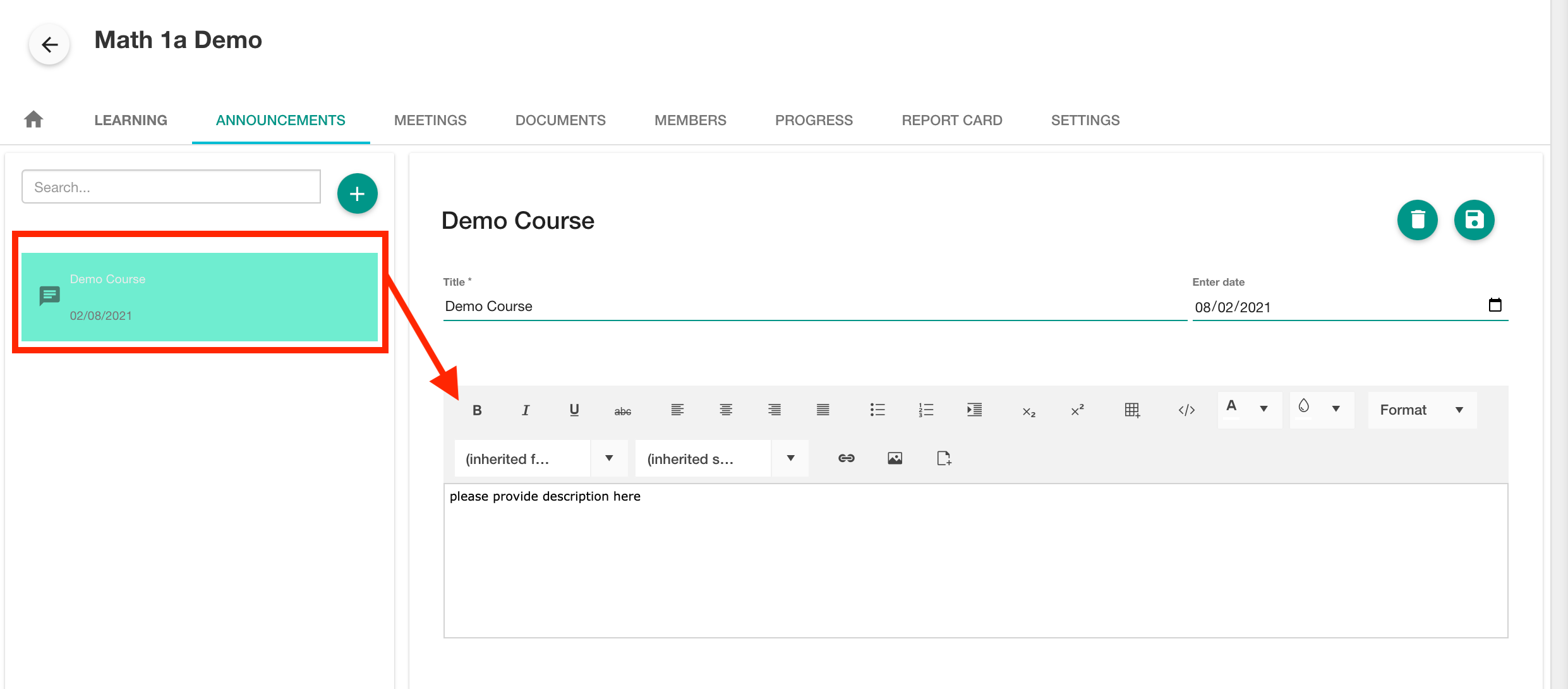 Teachers can delete the announcement by clicking the delete button.