Once the test is launched by the student, they will see the Instructions to Begin the test.
This test detail page shows few details like number of Questions, Timer, Finish button.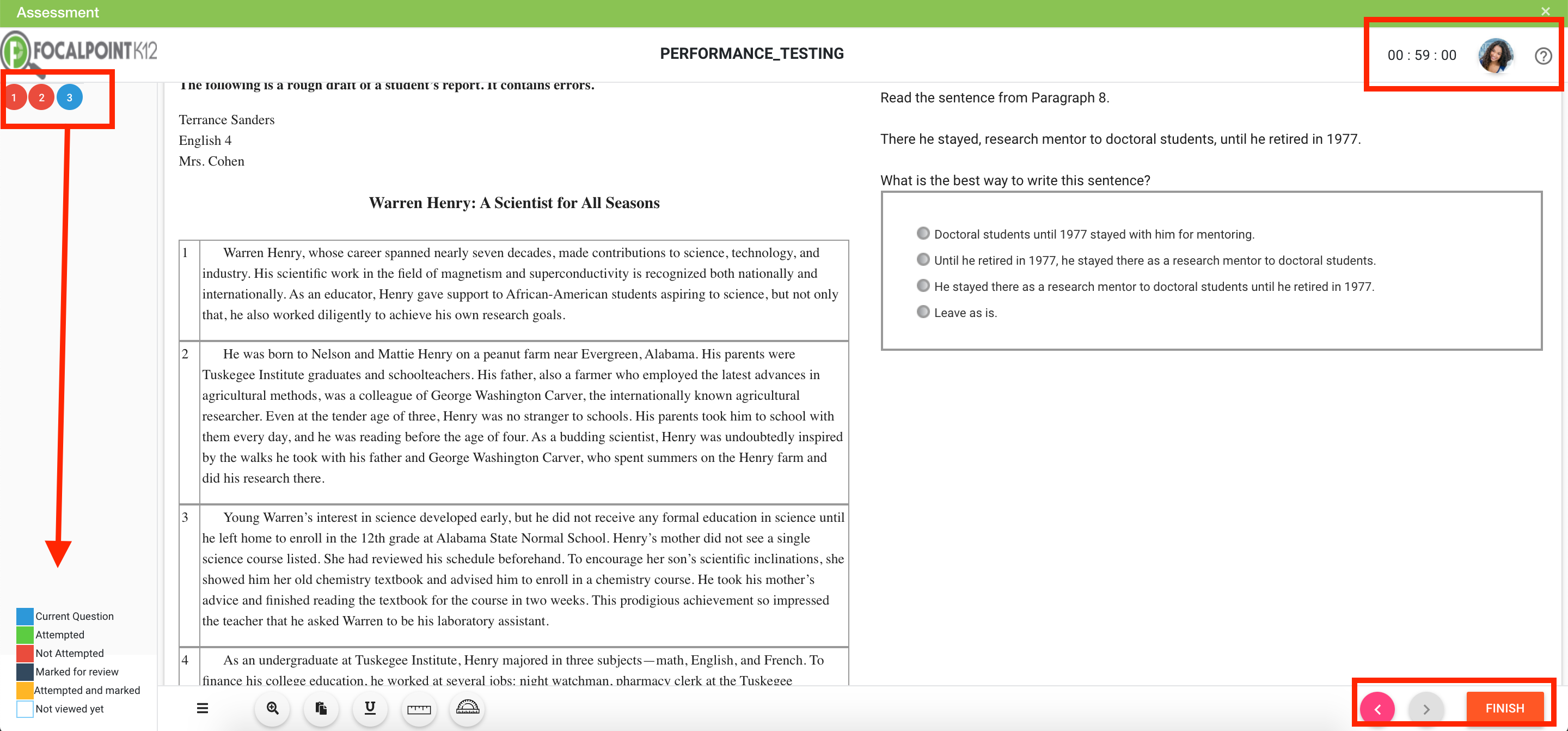 Number of Questions - The left side of the assessment page shows the number of questions and also show the status of the current or previous questions.
Timer and Student name - The right hand side top corner shows the name of the student , the question mark beside shows the instructions like number of questions, scoring etc , and also the timer for this test.
Finish Button - The bottom right side of the page shows the arrows which can be used to move backward or forward in the test. Also, there is a finish button which the student clicks on to Submit the test.