Each course has a few details apart from the activities. The "Home" Button points to the default landing page of the course which gives us the insight of the course.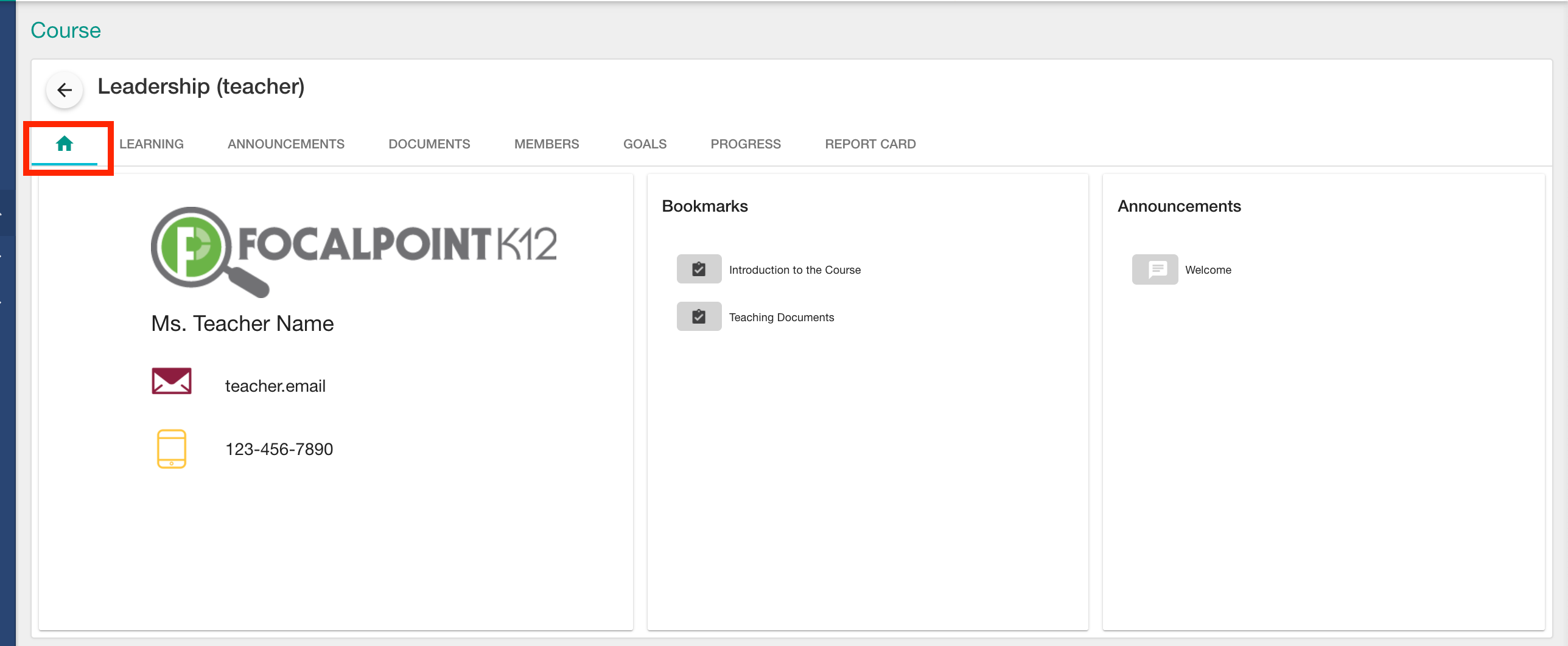 Learning tab-This tab provides the students with the activities inside each course.

Announcements tab - This tab shows the announcements the teacher publishes regarding the course.

Documents tab - Students will see the documents uploaded by the teacher .They can download these documents at any time.

Members tab - This tab provides the list of students who registered for this course . Also, this tab shows the Instructor for this Course. The students can hover over the icons beside the name of each user and determine the role of that user.

Goals tab - This tab allows the students to set up their goals while accessing this course.

They can setup a new goal by clicking on "Add Goal" tab. Once the goal is created they mark it as completed by checking the box beside it.
The students can also setup plans to each goal by clicking the "+" sign beside each goal.The plan can be marked "Completed" by checking the box beside the plan.

Progress tab - Students will be able to see the progress of the activities in each course using this tab.Also, this tab shows the number of modules they have Started, Inprogress or Completed.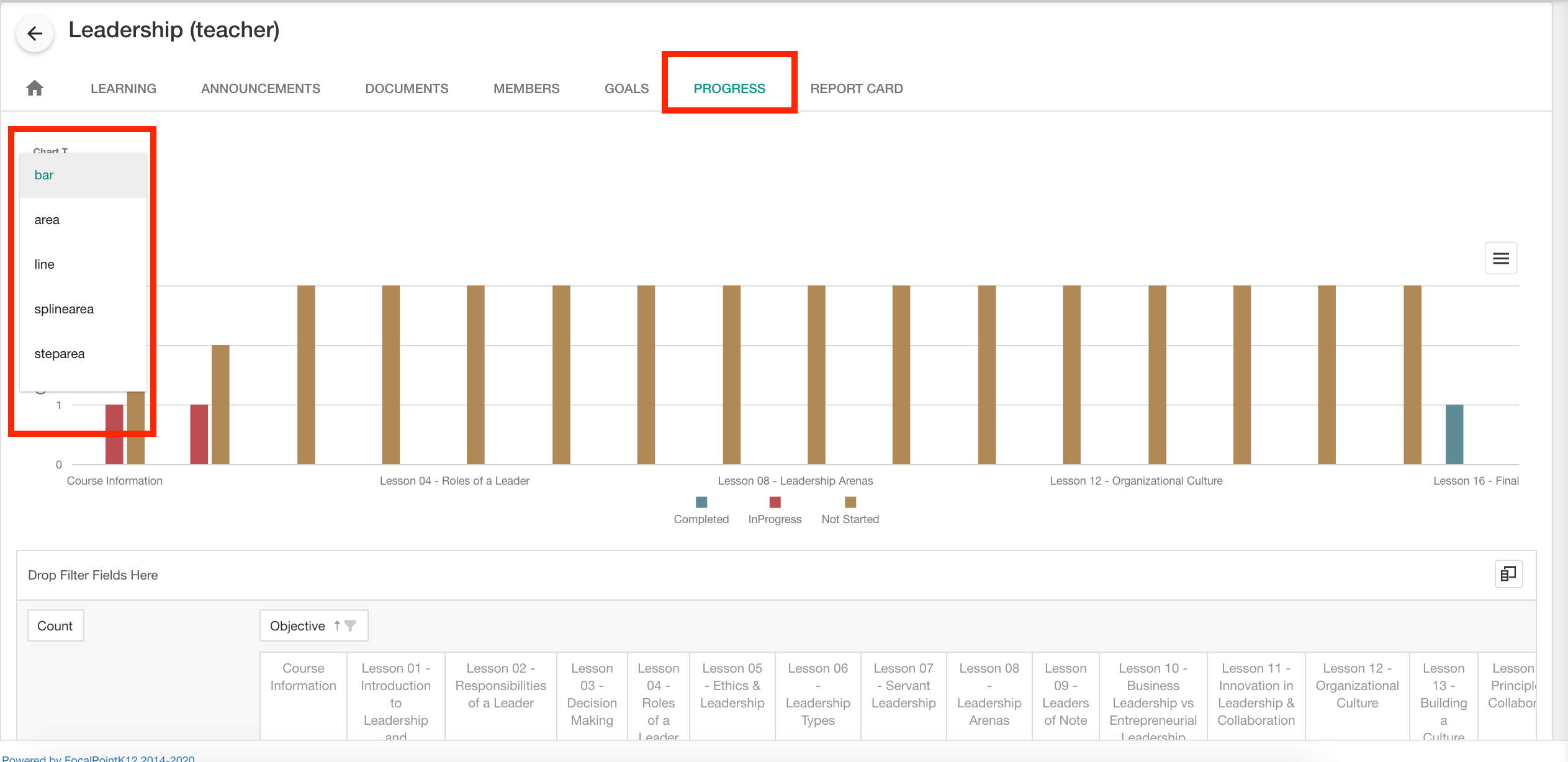 Report Card - Report card allows the students to see the results of the activities they take while accessing the course. The other buttons highlighted in the screenshot below -

The results can be "downloaded" by clicking the icon on the right.
Also, if the results dont show up immediately , the student can use the "Refresh" button on the left.