To view assessment reports in FocalPointK12, first select the 'Data Dashboards' tab located on the left side of the page.

To view Formative reports, select the 3 dots beside the "Assessment Formatives" . By default, this is the first report you land on when you enter 'Data Dashboard'. Then the student will see the list of assessments they have taken.
From that list , the students can view Standards-Mastery reports by clicking on the bars that show the performance bands or by clicking the ' Name of the test" on the left side( highlighted in blue).

Throughout the reports, all the bars are drill-able allowing the student to dig deeper into the data and gain further insight into how they are performing. This page shows the students performance by Domain and Standard.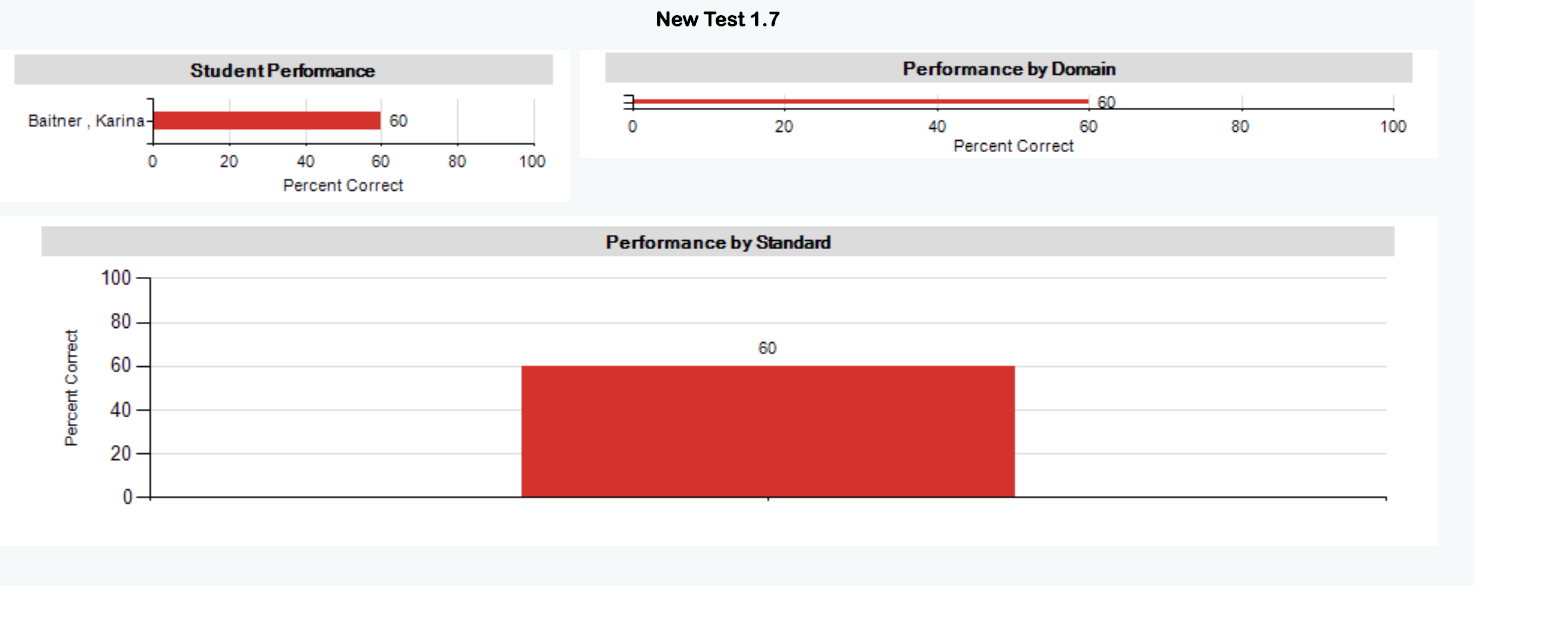 The arrows on the top shows that there is another page of the report. Once you've clicked the arrow and moved to the next page , you have the option to drill into and analyse results as a combined total by clicking on any of the color-coded circles.

Once the student clicked on a circle , you can view a report that shows them how each question is answered, the type of question, and the standard(s) aligned to that item.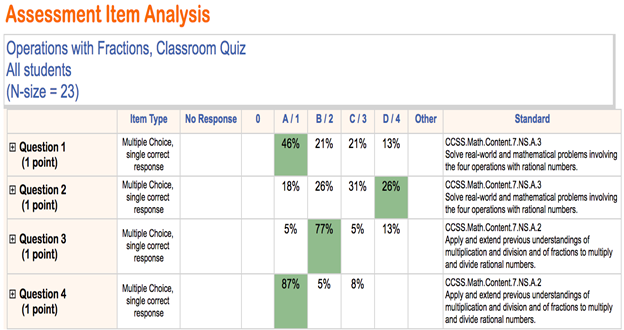 Clicking on the + symbol to the left of the question expands the report allowing you to see the how the student answered the question.