From the menu on the left , you have to select "Courses".
Select the assessment from the above-referenced list to enter the assessment module.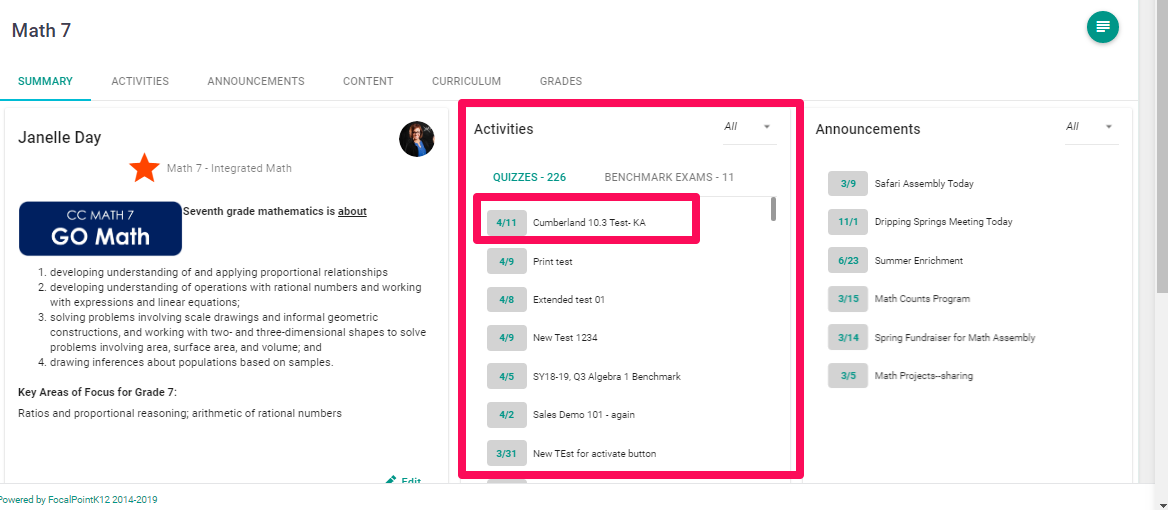 At the top, the test title, description, standards, and start/due date are all displayed.
The studnets should select "Launch Test" to launch the test and answer the questions of this test.