Click on the "LearningTree" tab from the menu on the left side of the page. This will be the default landing page and the student will be assigned to a specific number of courses.

Each tile is a course and the student can select and take any course from the list of assigned courses.

Each course has all the tabs as shown in the figure below.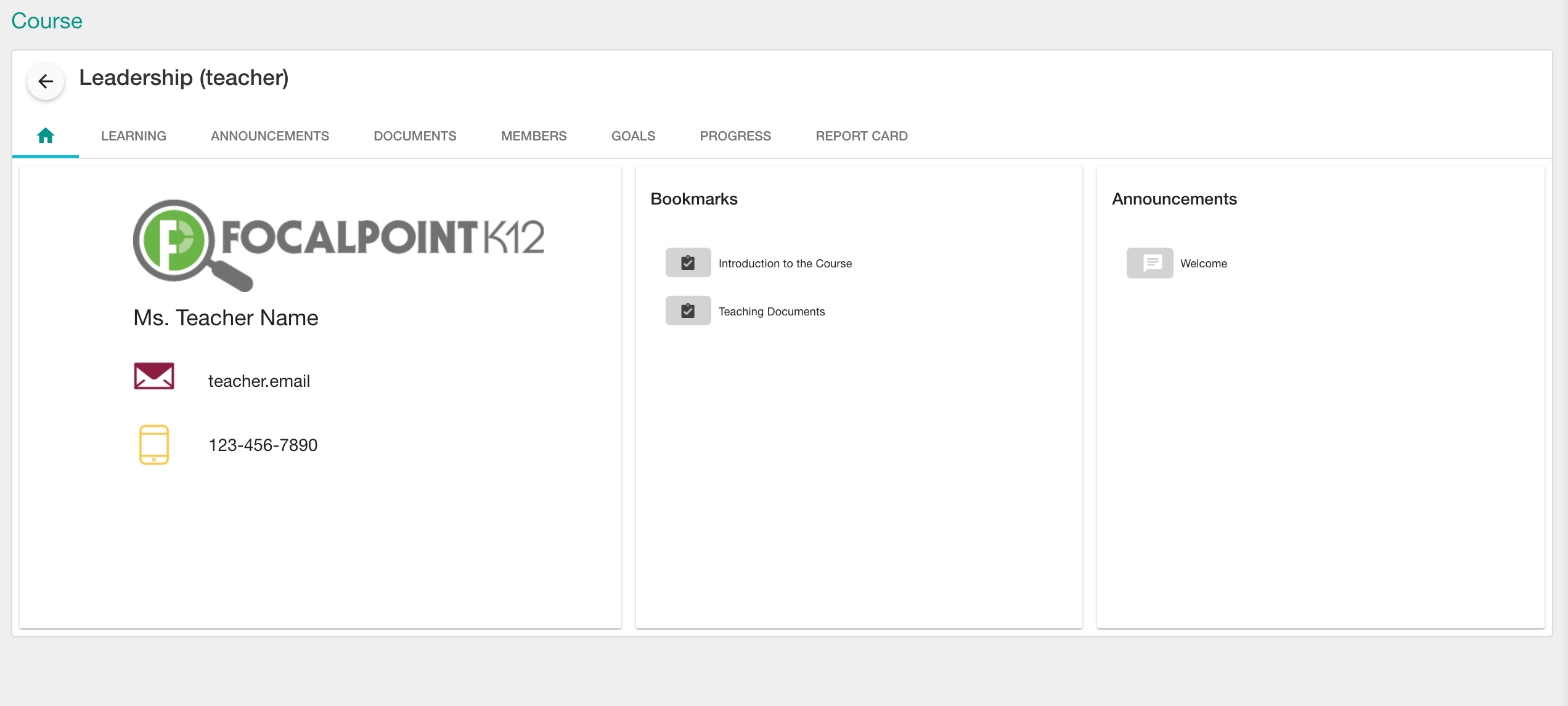 Initial Screen - The initial screen will show the Teacher's Name , Email and Contact number for the students.
Bookmarks - This part of the screen shows the list of bookmarks that the student marks to refer to later .
Announcements - This part of the screen shows the students any Announcements that the teacher makes regarding this particular course.