Click on the Menu Tab located in the top left corner of the page next to your school district/organisations logo to access learning tools that can be used to support learning & teaching.

Select the following learning tool tabs to support online/blended learning.

Course Designer - This helps the users to design a course at the District level.

Virtual Course - Teachers and students will gain access to the online courses created at the district level or they would be able to set up their own individual courses.

Each tile is a course and the student can select and take any course from the list of assigned courses.

Each course has all the tabs as shown in the figure below.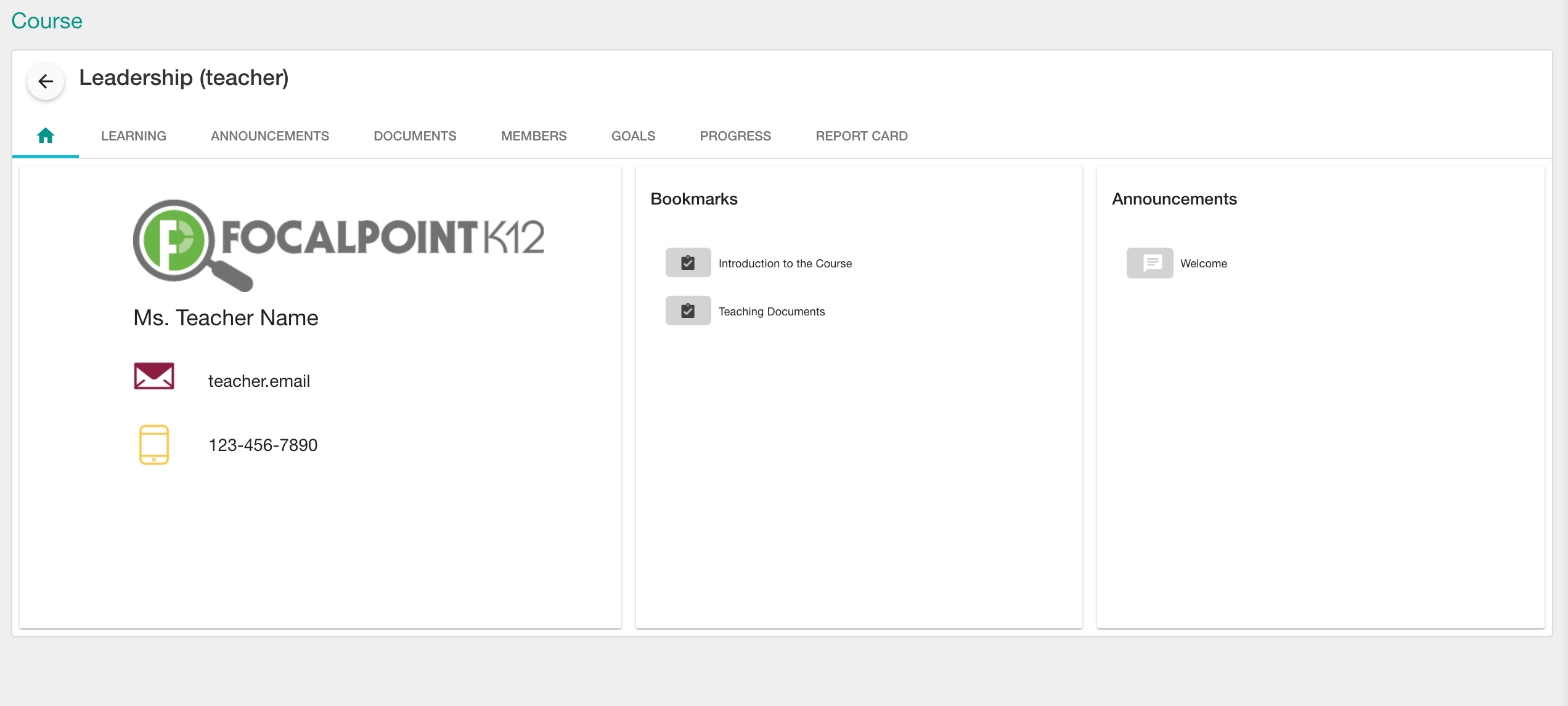 Initial Screen - The initial screen will show the Teacher's Name , Email and Contact number for the students.
Bookmarks - This part of the screen shows the list of bookmarks that the student marks to refer to later .
Announcements - This part of the screen shows the students any Announcements that the teacher makes regarding this particular course.