Select "District" from the menu, and select "Benchmarks".

Under 'Courses', select Year, Grade, and Subject, then click '+ Benchmark'.

Give your new benchmark a 'Name', , provide a 'Description', and select 'Save'. (you must provide a description).
Click 'Find Test' in the upper right-hand corner of the page.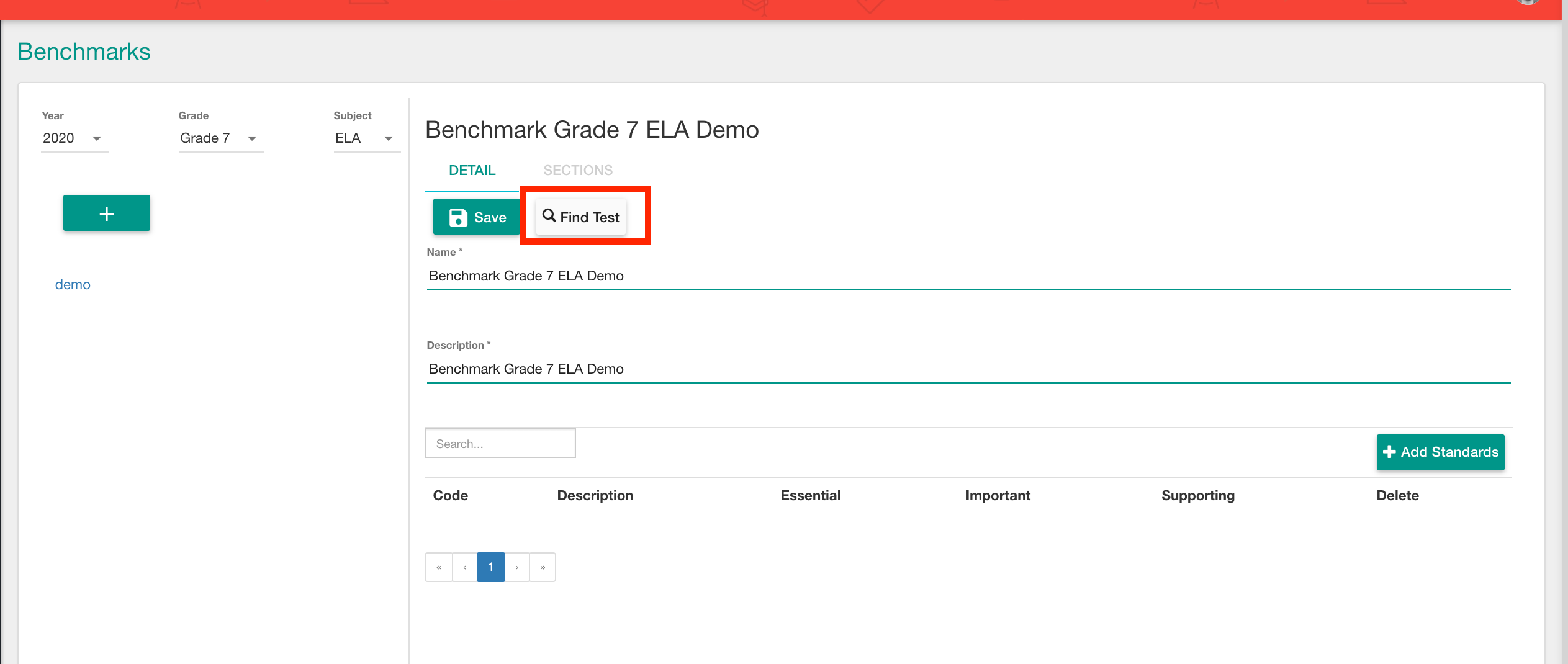 Find the benchmark using the filters on the left side of the page.

Click '+' and then 'Save' in the upper right-hand corner of the page, and you will receive a 'Save' confirmation.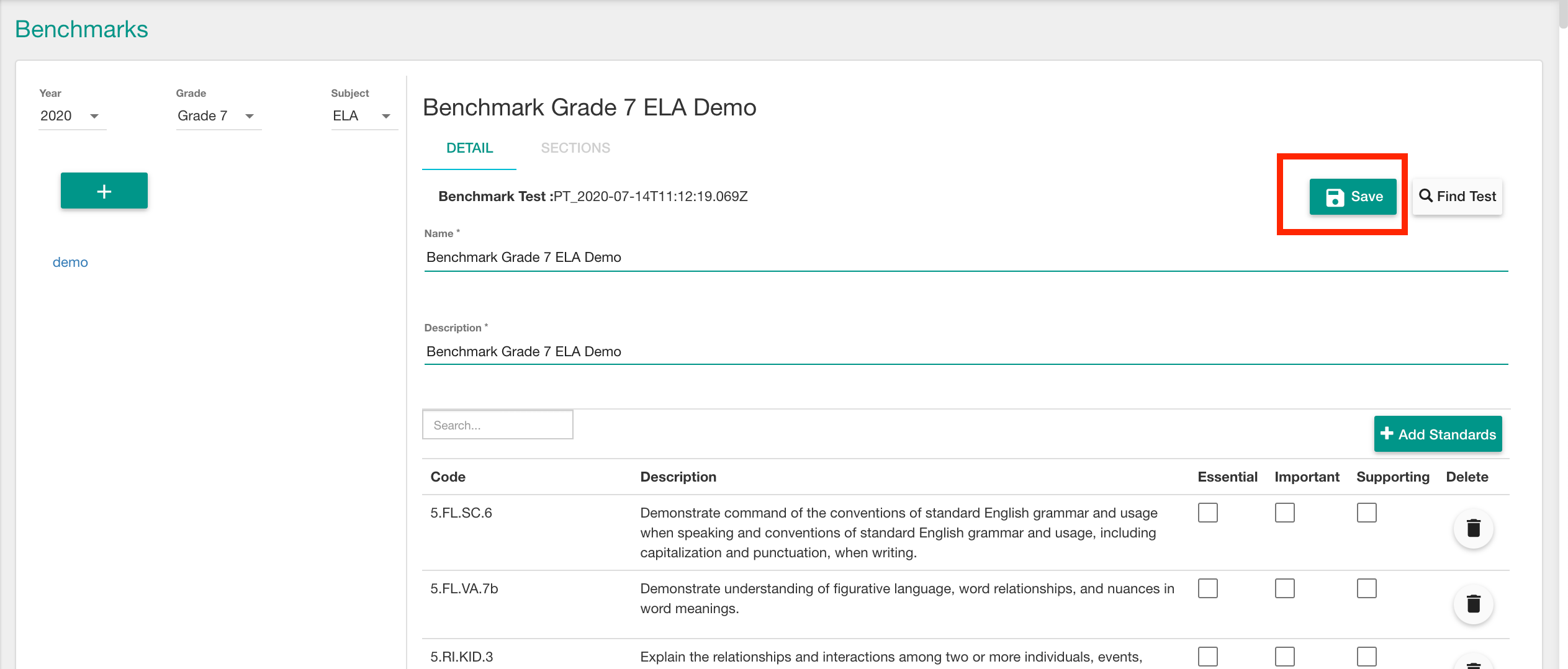 Before Publishing the benchmark , first the standards should be selected to be either Essential, Important or Supporting. Once that is done , click 'Publish' to associate the Benchmark test with a course.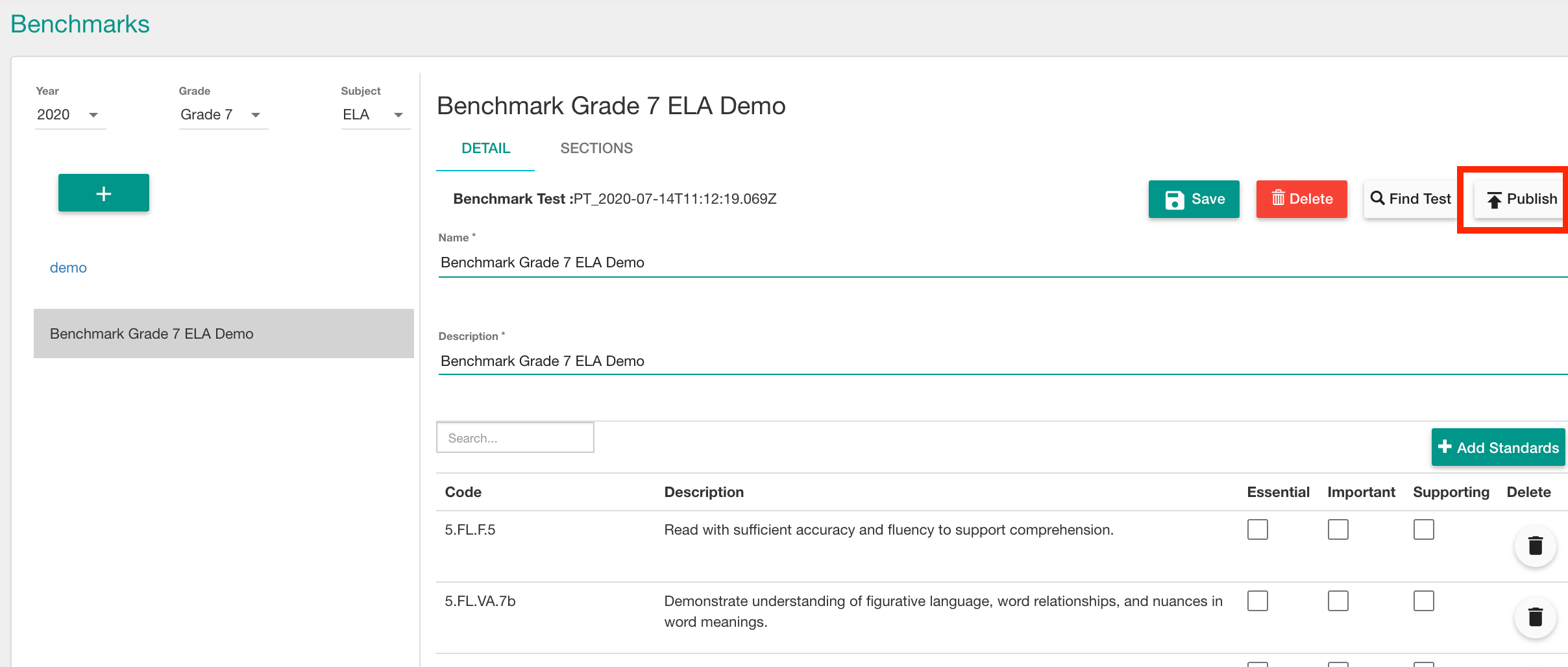 Use the 'Sections' tab to associate the benchmark to the teacher's section.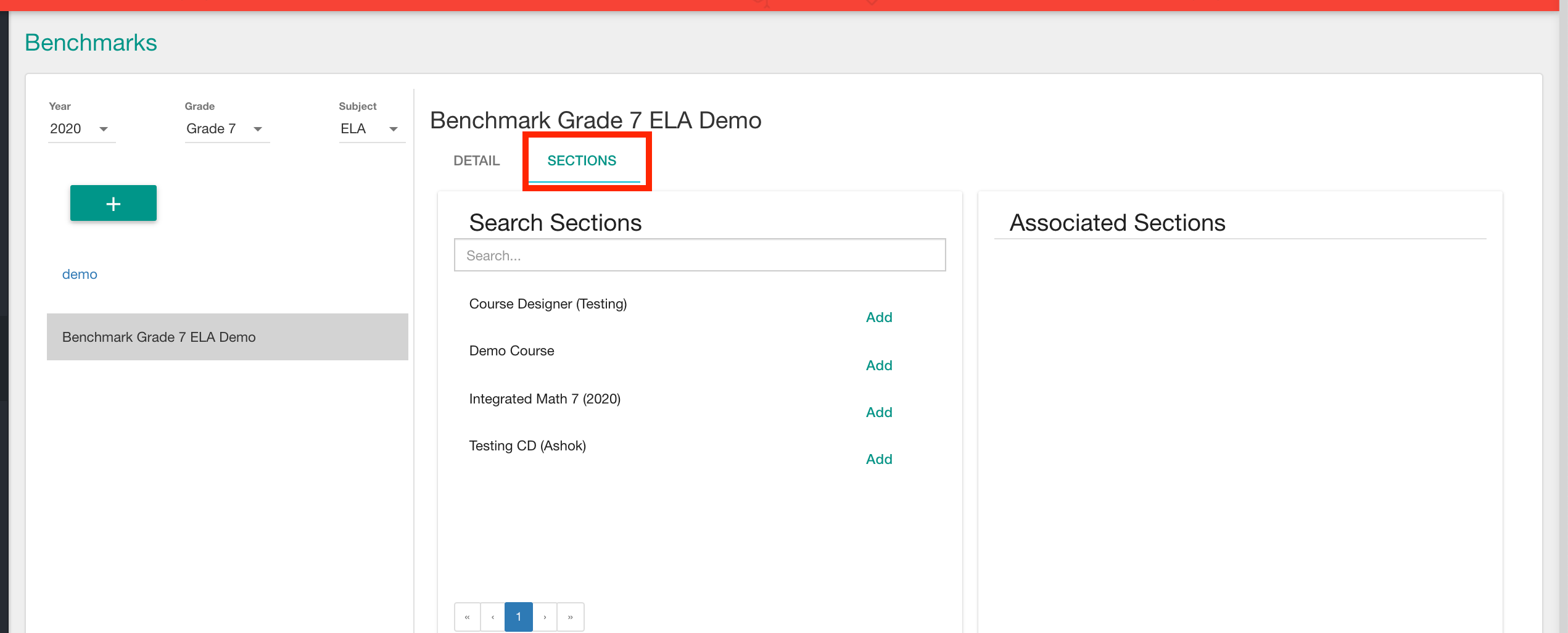 Search to find the course to add the Benchmark.

When you are ready to 'Activate' your test, click District on the menu and choose Test Administration.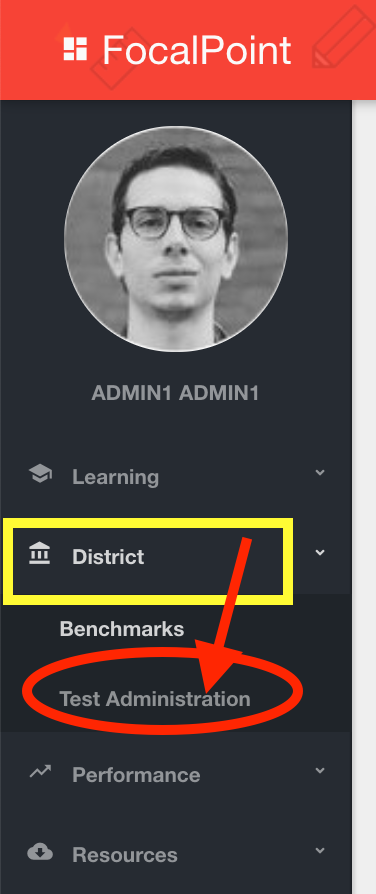 Filter using the drop-downs to find the benchmark and click 'Activate'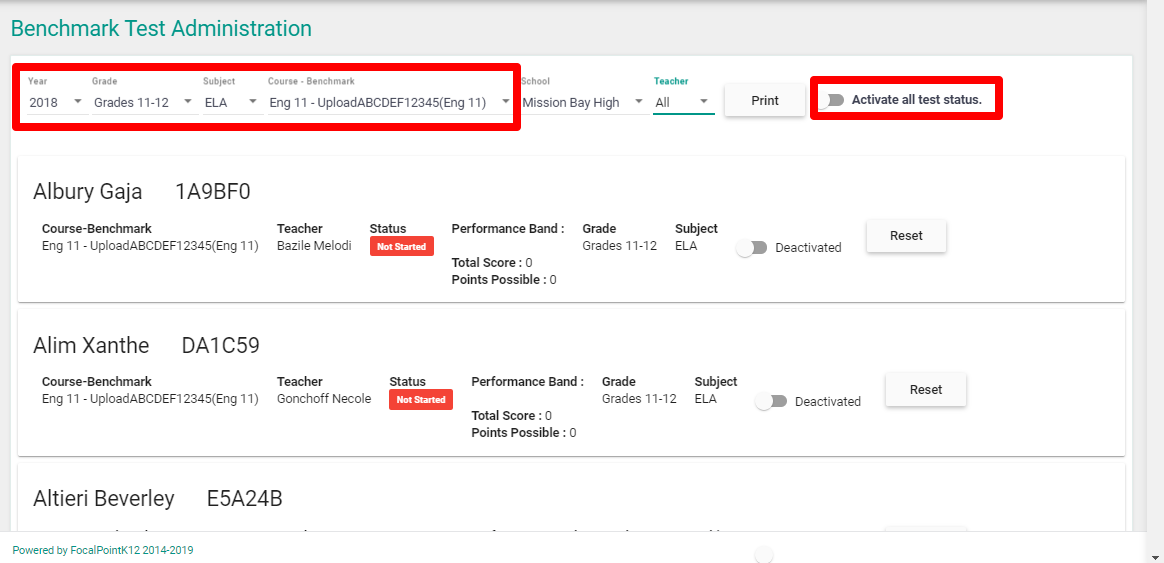 The toggle switch will turn blue when the Benchmark is activated.