Click on the '+Post' tab in the upper right corner of the page. See red circle below.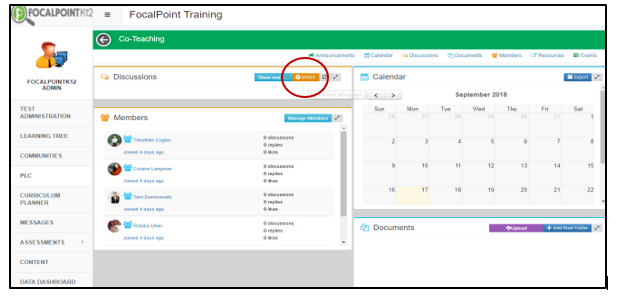 The screen below will appear. Here, you will type your posting and click 'Post".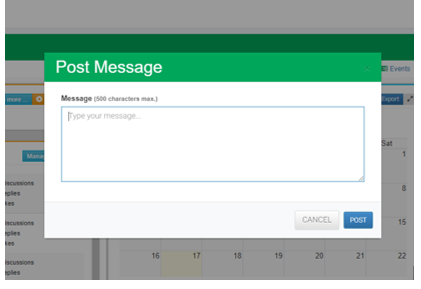 Once you 'Post' your information a pop-up message appears to confirm you posted successfully.
Members will be able to 'like' and 'reply' to your discussion item.
Your post will appear on your list of Discussion items.