Click on the '+Add Poll' tab in the upper right corner of the page. See red circle below.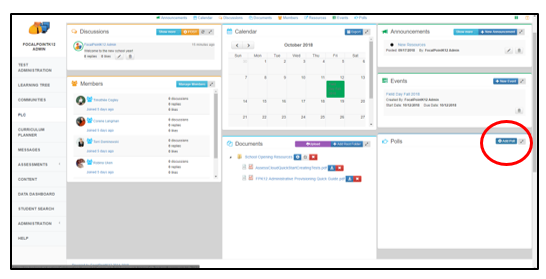 The box below will appear where you can enter the details for your Poll. Click 'Save' when complete.
There are 2 types of polls. "Text Only" if for an open-ended response to a question, and "Multiple Choice" is used when there are certain choices.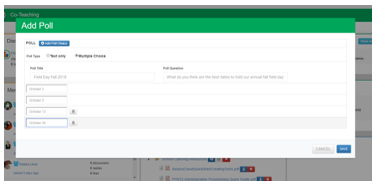 Once you 'Save' your poll, it will appear on your list of polls as shown below.