The Resources Grid is at the bottom of your PLC page. Under Documents.
Click on the 'Find Resources' tab. See red circle below.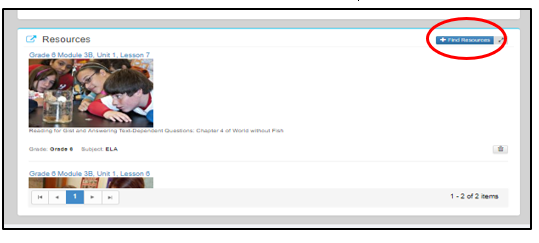 You will be directed to the Resources Library in FocalPointK12.
You can filter/search from our digital resources to add for your PLC Community's use.
Click 'Add' to automatically send selected resources to your PLC community page.

The Resources you add from the FocalPointK12 library will then appear in your Resources grid and anyone in your PLC community can use, discuss, and share them!