Click '+ Add Root Folder'. (you need a root folder before you upload documents)
Complete the information in the 'Add/Edit Folder' box that appears…then click 'Save Changes'.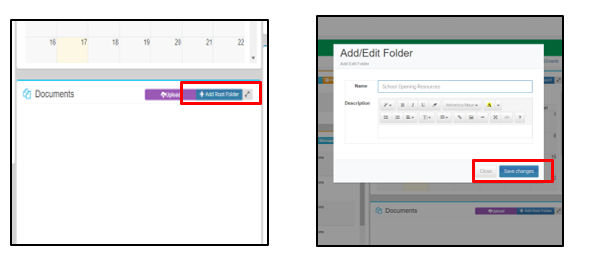 Select the folder you want to upload to.
Click on 'Upload'. See red circle below.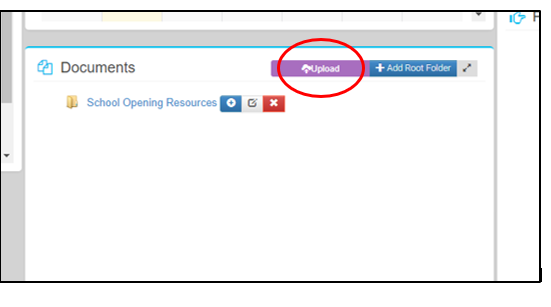 A box will appear to allow you to navigate to your computer's files and select your document to upload.
Once you select your file(s), it will appear on your list of documents.