Click the '+New Community' tab that appears in the upper left corner of your screen.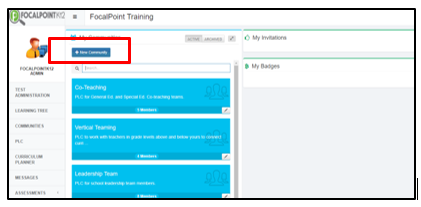 Give your New PLC a Title, Description, and decide if this is a private community. If private, the 'Choose Community Members' field will appear to add community members. You can create the PLC as public and go back and change it to private later if needed.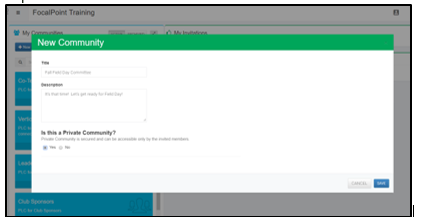 Return to your main screen in PLC, and you will see your new PLC community listed on the left side of your screen.

If you need to change the name, description, or privacy status of your PLC, click the edit pencil.