From your Menu, as shown below, select 'Administration'.
From the drop-down list that appears, select 'Provisioning'.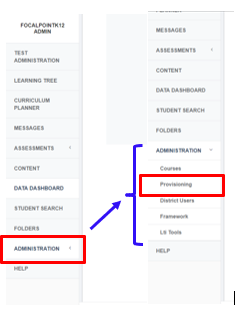 Select the applicable School using the drop-down and search for the applicable Teacher.
Click on the pencil to edit.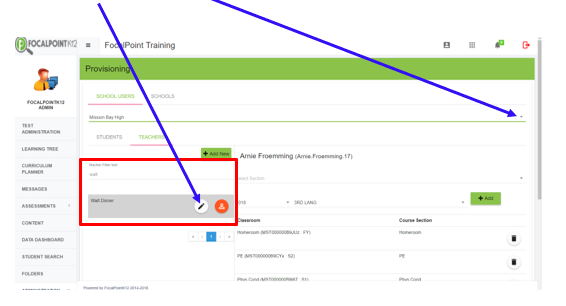 In the 'Add/Edit Teacher' box that appears, click the '+' to create the new log-in for the selected teacher.
Click 'Save'.
Note: The user will receive an email with their log-in credentials.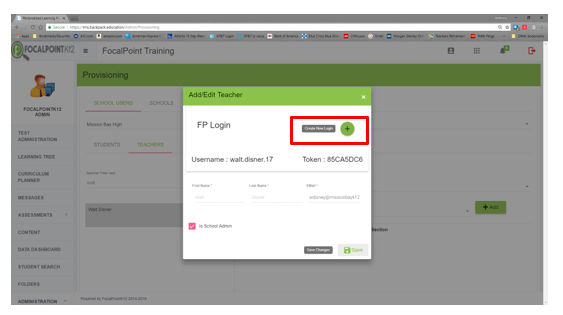 If necessary at any point, you can reset the user's Password be re-entering the 'Add/Edit Teacher' function and clicking on the small key as shown below.
Click 'Save'.