FocalPointK12's innovative Early Warning System gives educators real-time data, beyond just assessments, on all students allowing for quick interventions and support. District administrators determine the types of data available within the system.
District/School administrators can review Early Warning Summary for their students by school, grade, subjects, fiscal year and subgroups.
Once you have logged in, click on the 'Data Dashboards' on the left side of the screen.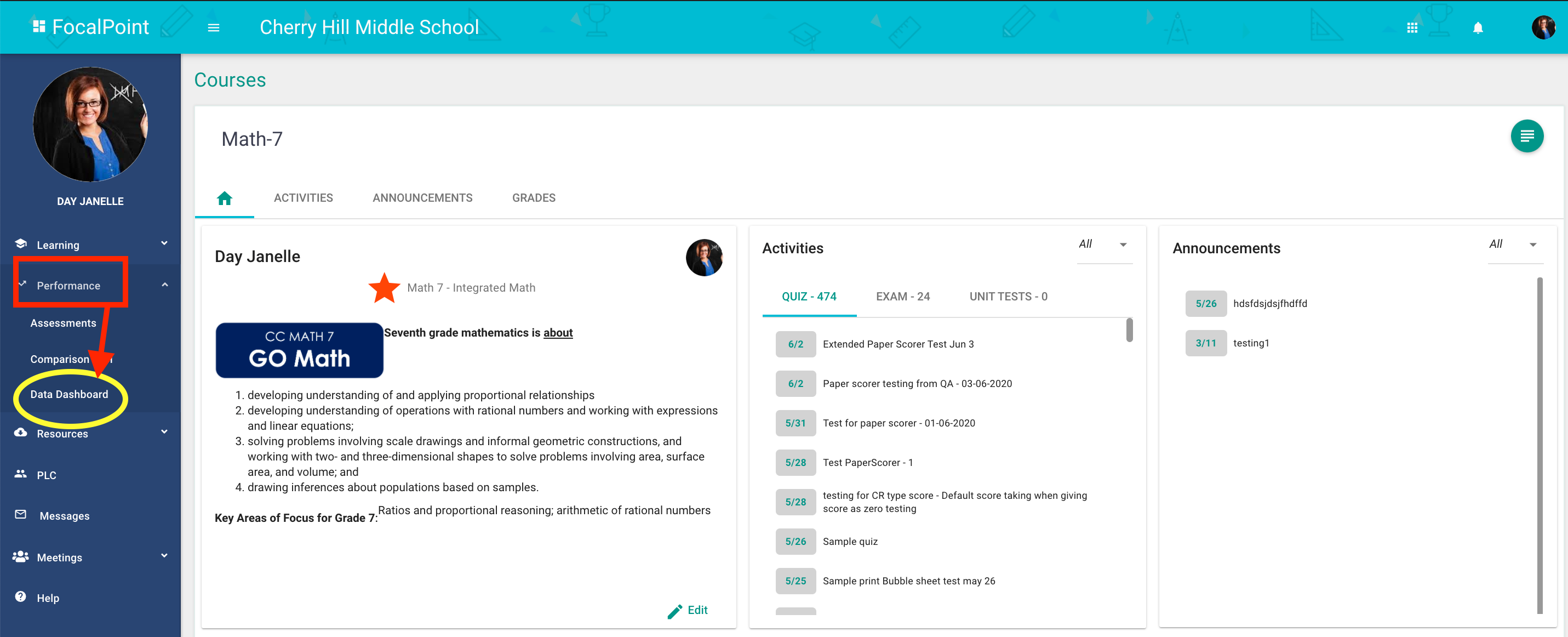 Select 'Early Warning' on the top of the screen and drill down to view the reports further.