Badges can be created and awarded to students on any assessment in FocalPointK12. To create a Badge, go into 'Test Detail' by selecting the desired test under 'Activities'.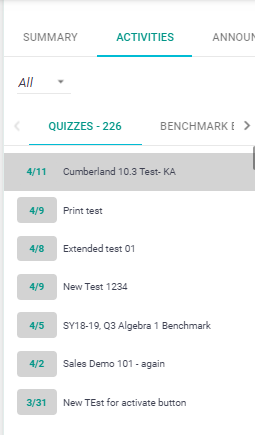 Although not required, you have the option to record the criteria for earning the badge and a brief description of the badge by completing the appropriate fields.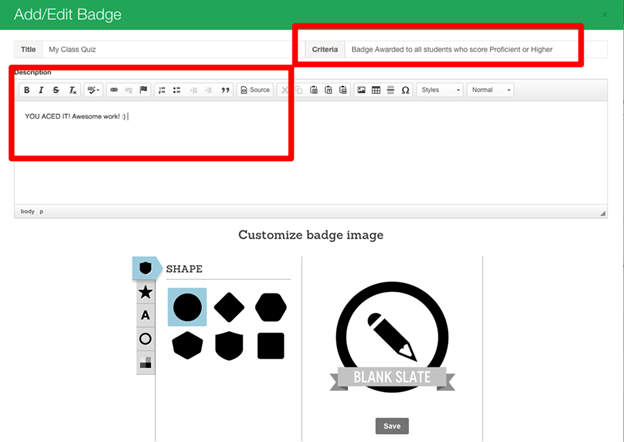 Next, use the Badge Creation tool to customize your own badge by choosing the shape, icon, font, border, and colors.


Click 'Continue' that the information/badge is correct, then save. The new Badge is now available in the Test Detail and is viewable to students in the course.