Create Sub Folders
Sub folders can be added and placed inside of root folders. To add sub folders, select the + symbol located beside the Root folder, provide the sub folder with a name and a description, and click Save Changes.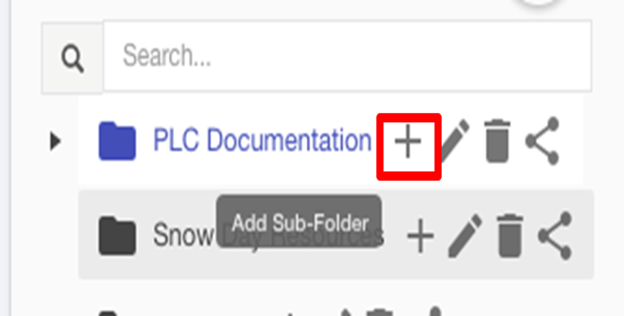 Edit Folders
To edit a folder, select the pencil icon. Edit the information & click the blue 'Save Changes' Tab.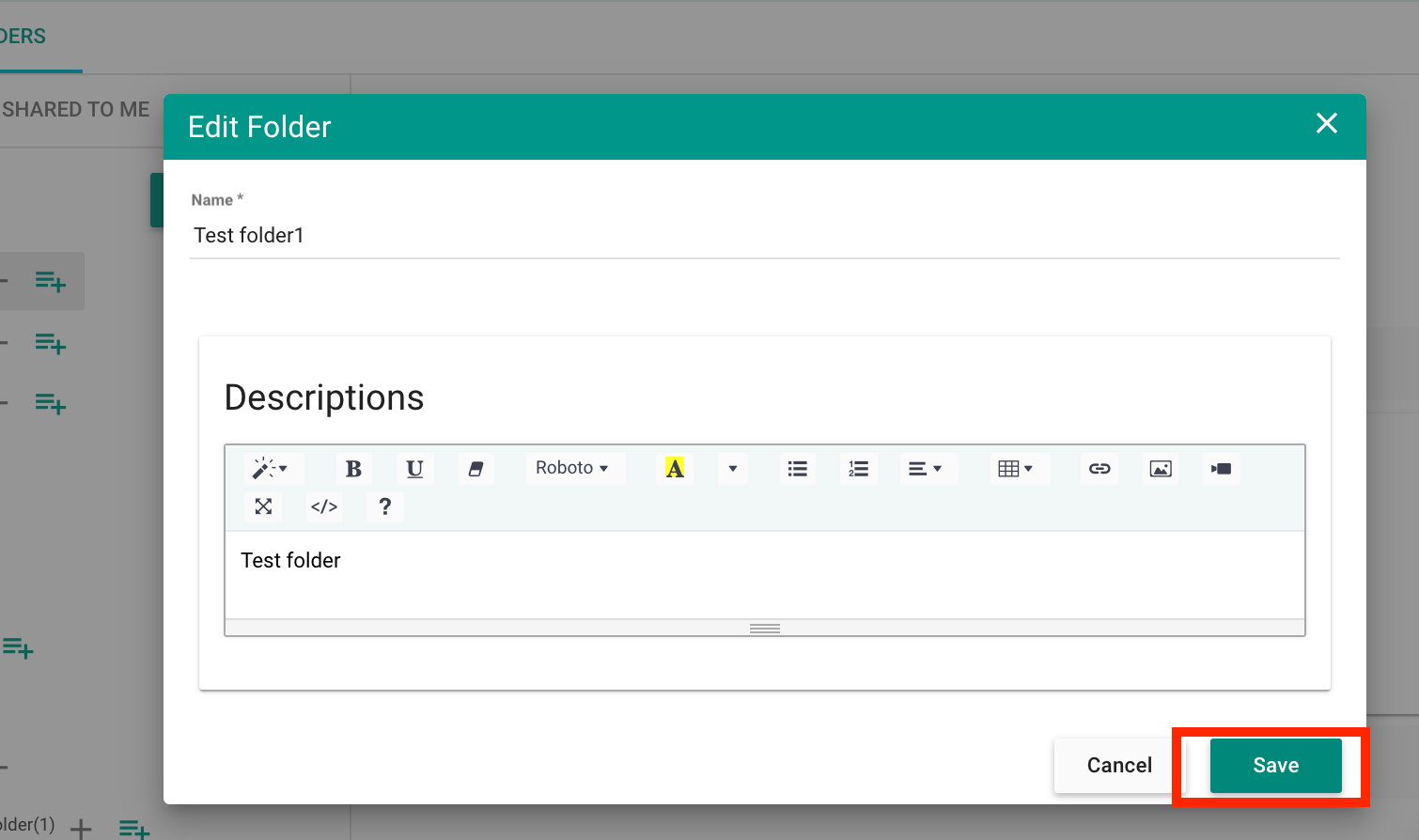 Share Folders
To share folders with others, select the 'share' icon.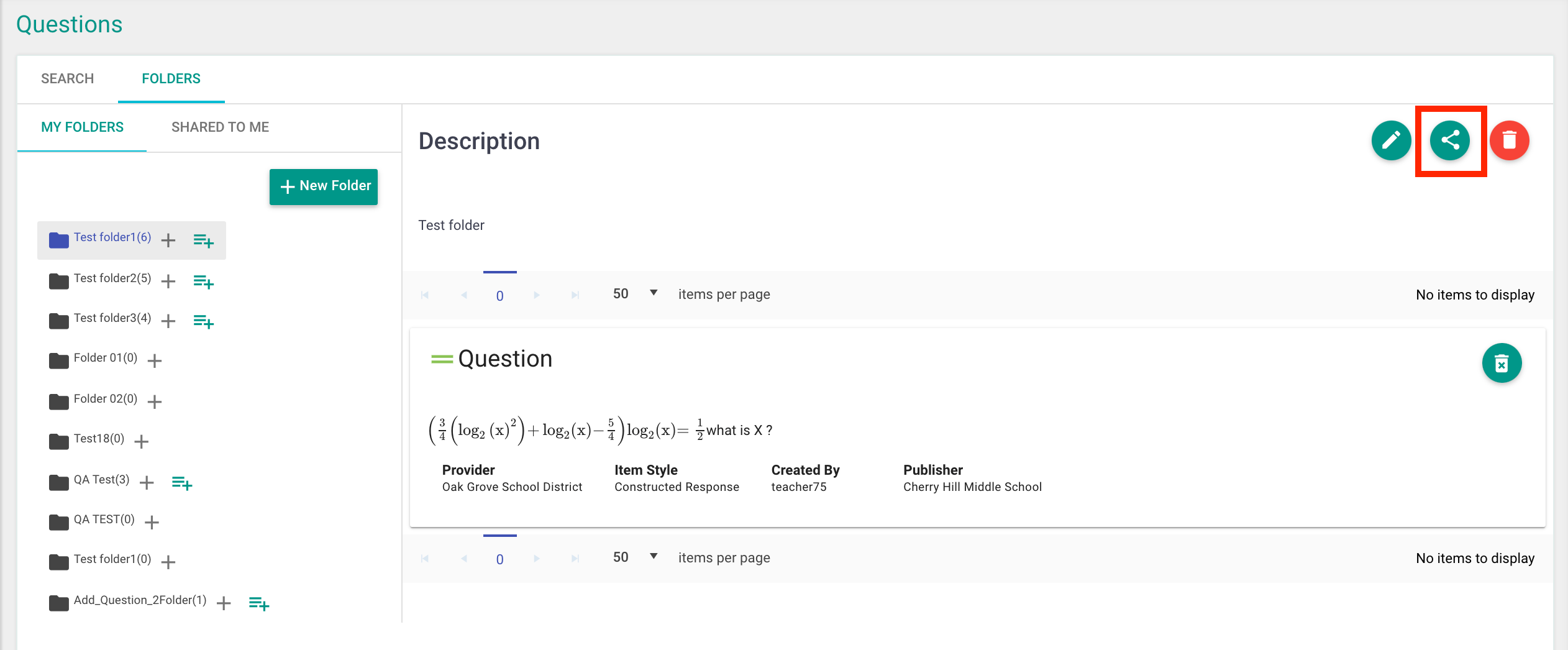 Add members to the folder using the search bar. Locate the name of the member you wish to have share the folder then select the blue 'Add' tab on the right side.
Members can be removed from folders at any time by selecting the 'remove' tab in orange.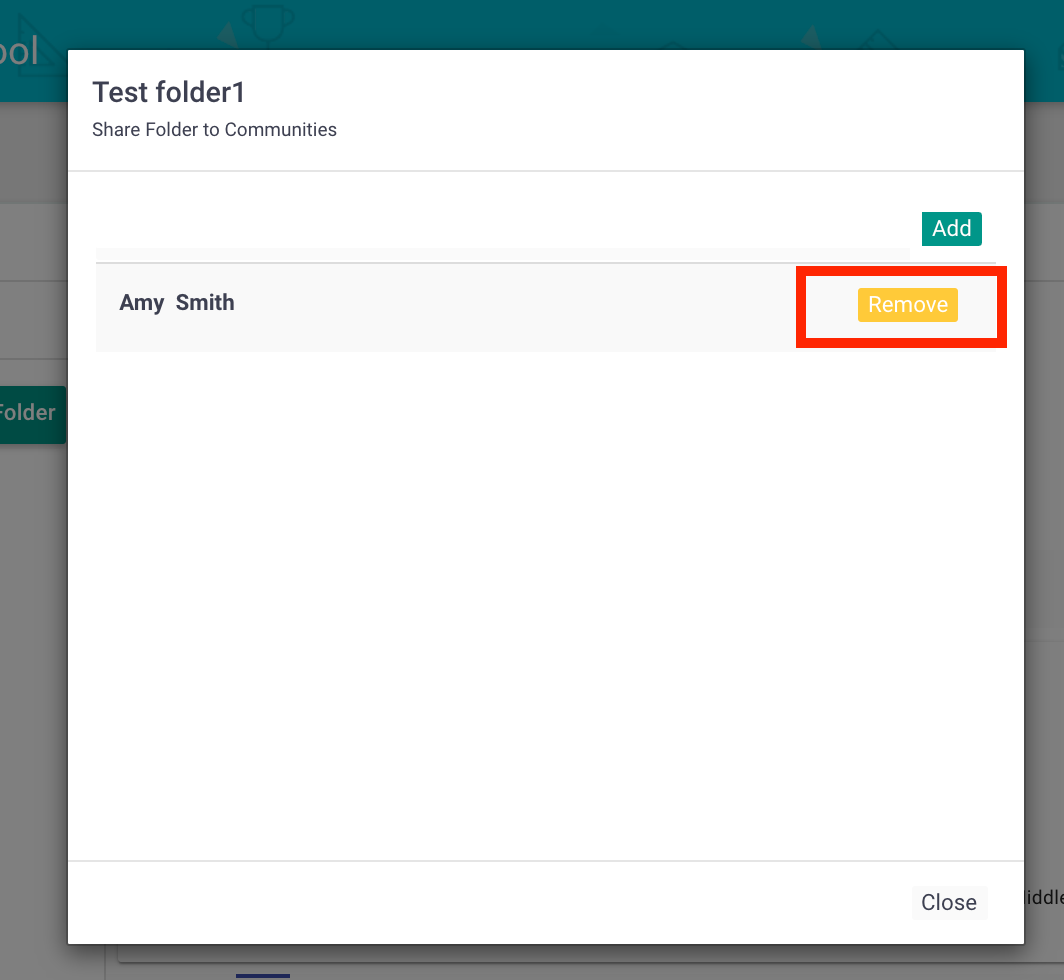 Delete Folders
Folders can be deleted at any time. To delete a folder, select the 'trash can' icon.