Option 1: The Token Method.
To administer an assessment in FocalPointK12 using tokens, the teacher will first assign a test to the desired Course(s) (see pgs. 9-14 in this Guide).
Select the assessment.
click view Assessment tab if needed.
The Test Details section provides the teacher with a roster of all students assigned the course. It also provides each student's unique 6-digit token which gives them access to launch the test when ready.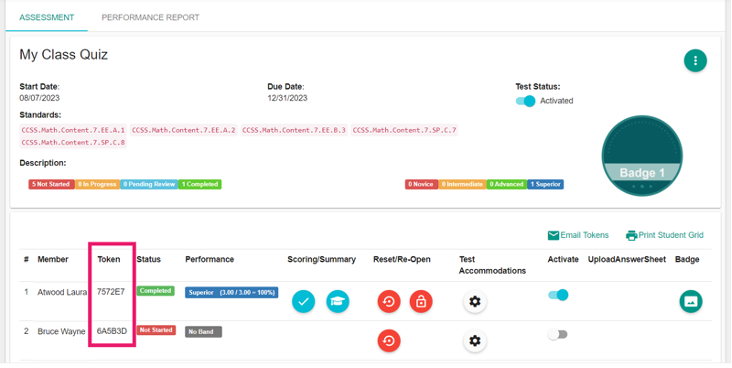 A page can be downloaded and printed by selecting the 'Print Student Grid' tab in the top right corner of the page. This allows teachers to easily distribute individual tokens to students in their class.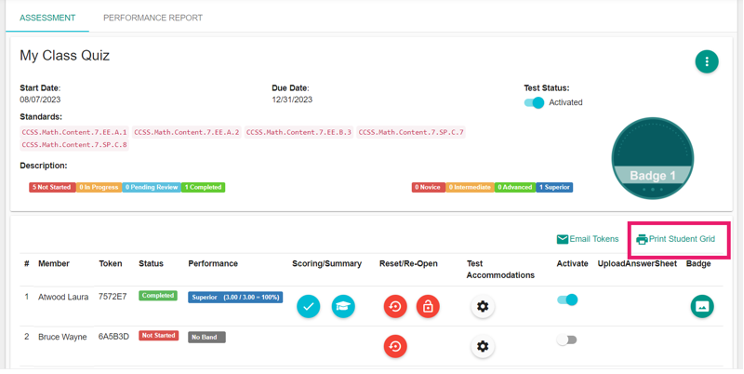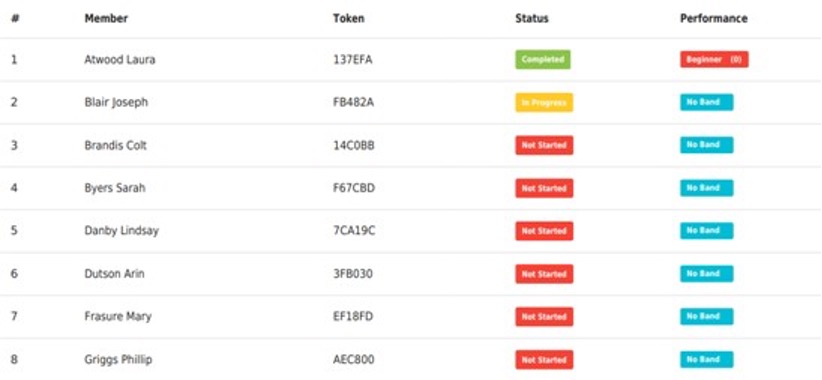 When ready to have students take the assessment, students will access the AssessCloudTM Token URL

lms.backpack.education/qtiplayer/qtitoken,

enter their token, and select 'Submit Token'.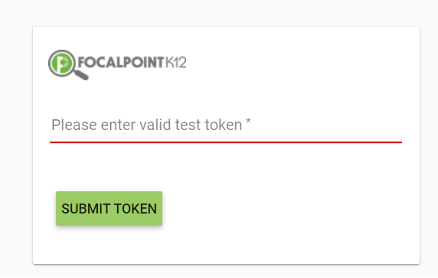 Select the 'Begin Test' Tab to launch the assessment.


Once complete, student can submit the test by clicking on "FINISH" button then a prompt will show up to "SUBMIT" the test or student can "RESUME". If Student clicks on "SUBMIT", then the student will receive a confirmation message that the assessment has been processed.