First, select the Course, for which you wish to create folders, from your drop-down in the green bar at the top of your screen.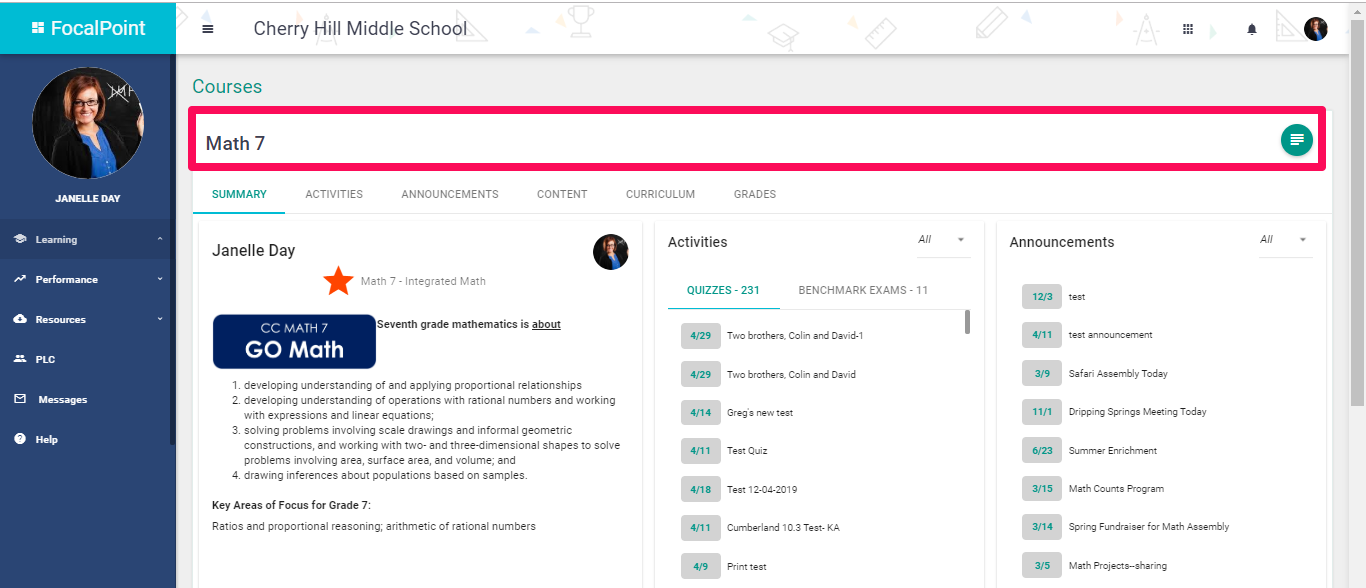 Select the 'Menu' icon to expand/collapse various tools/tabs within the ContentCloudTM. You can hide these tools when working in FocalPointK12 at any time by clicking the icon again.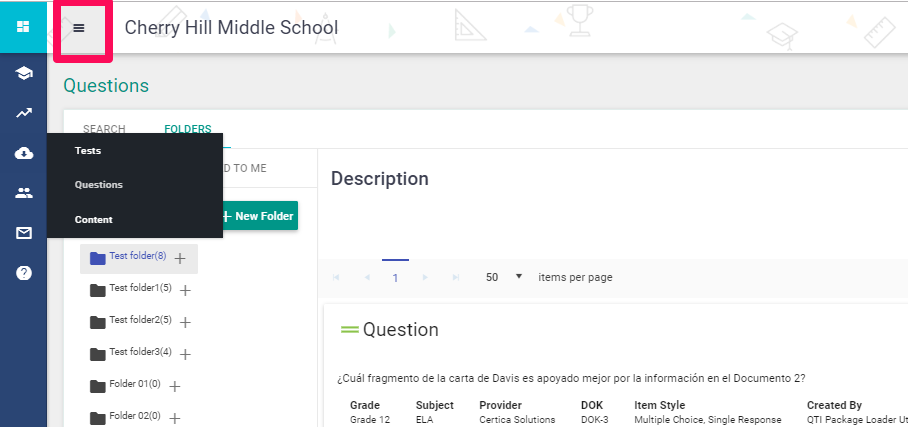 Folders can be created to serve a variety of purposes for teachers and students. To create a folder, select the 'Folders' tab on the left side of the page.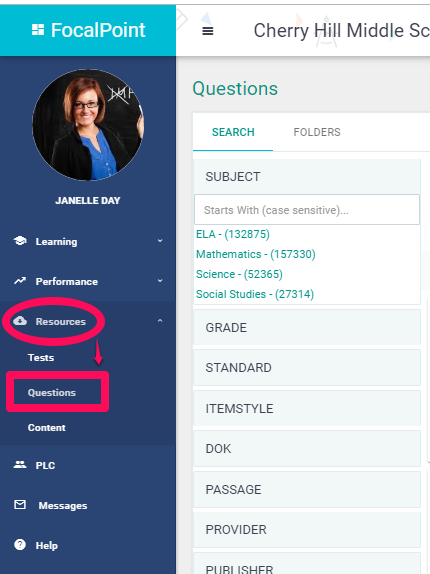 Select the + tab to 'Add Folder.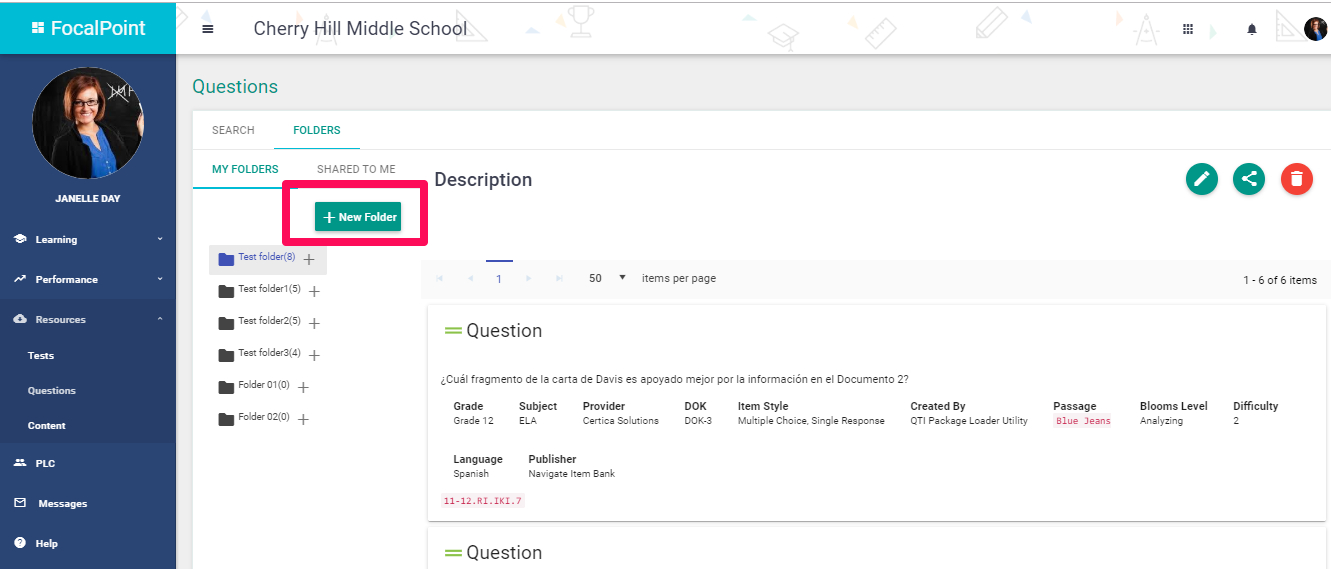 Name the folder, provide a description, & select 'Save Changes' once complete.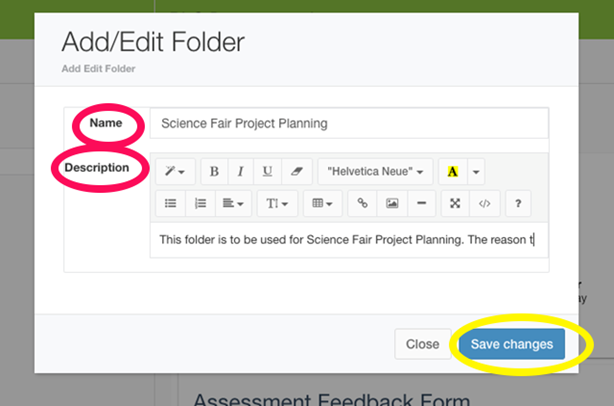 The folder is now available for resources to be added. See page 11 to learn how to search and add resources to your new folder.