Access the Administration Tab:
Click on the 'Administration' tab on the left side of the page.
Navigate to Users:
Within the Administration section, select the 'Users' tab.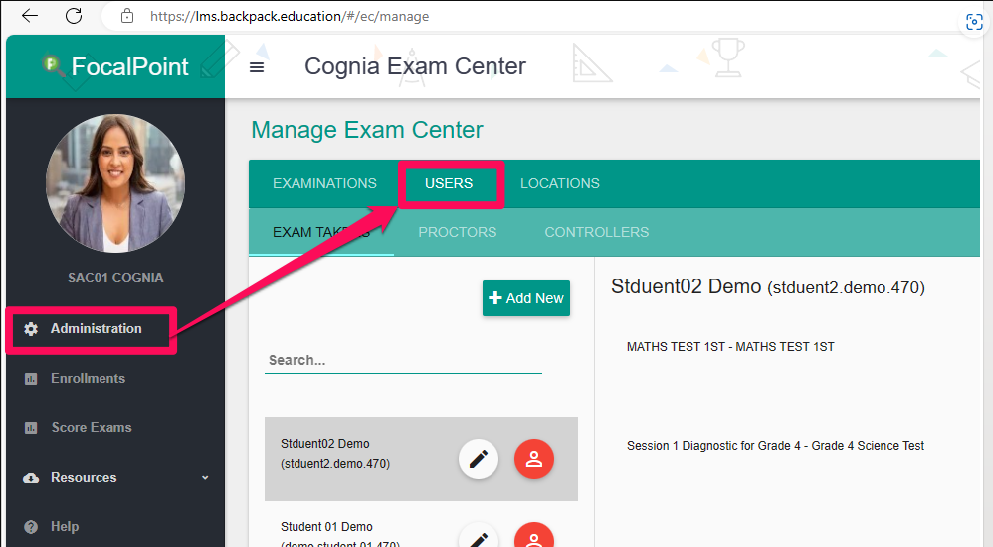 Choose Exam Takers:
Click on 'Exam Takers' and choose the specific Student/Exam Taker as shown below.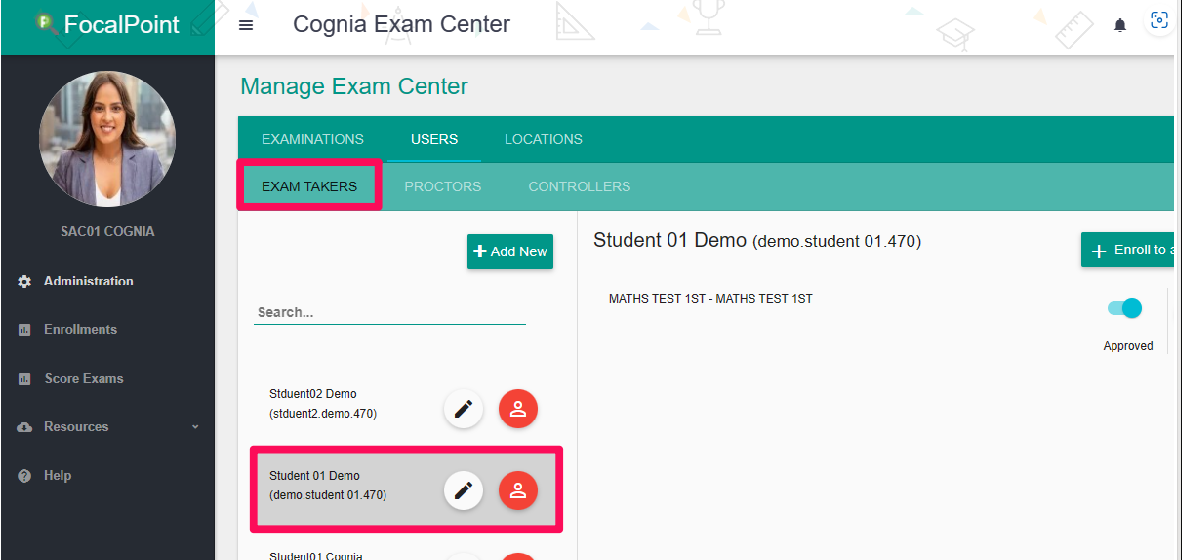 Initiate Enrollment:
Click on '+ Enroll to an Exam' to begin the enrollment process.
Enter Enrollment Details:
In the 'Enrollment' section, enter the necessary details.
Click 'Save' to complete the enrollment process.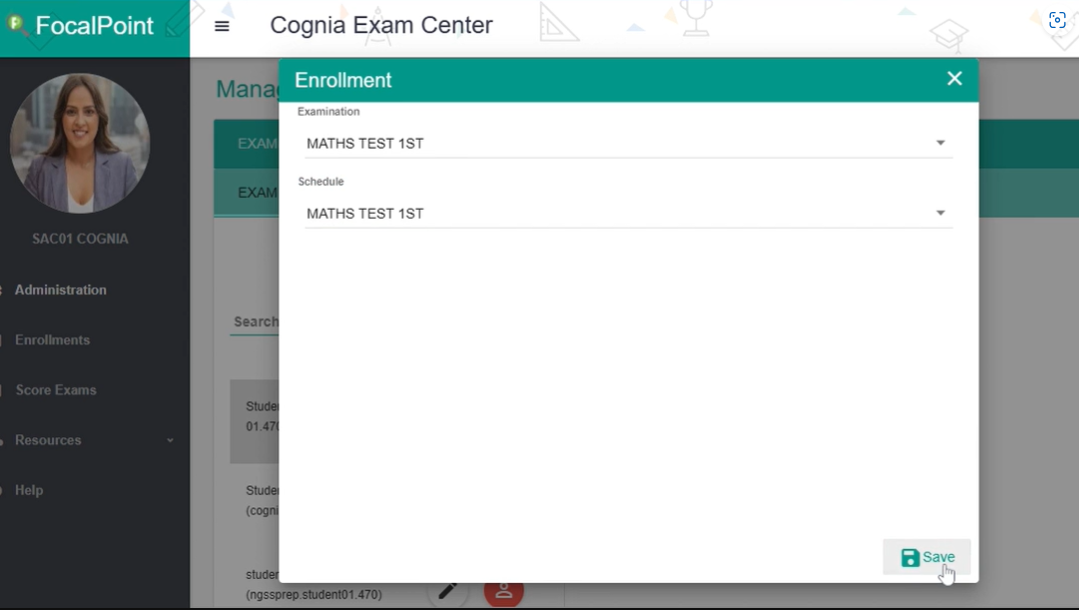 By following these steps, you can efficiently enroll a Student/Exam Taker into an exam, ensuring a streamlined and organized examination process.