Comment:
Click on the 'Comment' button as depicted.
Type the comment in the 'Proctor Observation' page.
Click 'Save' to send any comments/messages to Exam Takers/Students.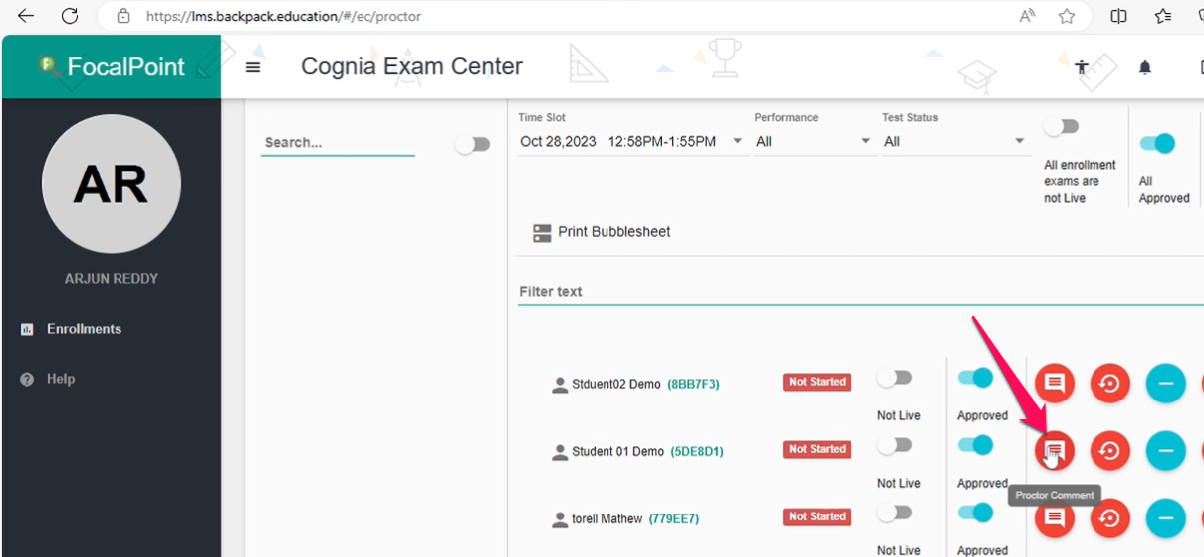 Reset:
Click on the 'Reset' button to reset the Exam Token.
Confirm the reset by clicking 'Yes Please Confirm it' in the popup.
Successfully reset the Exam Token, and a new Exam Token is generated.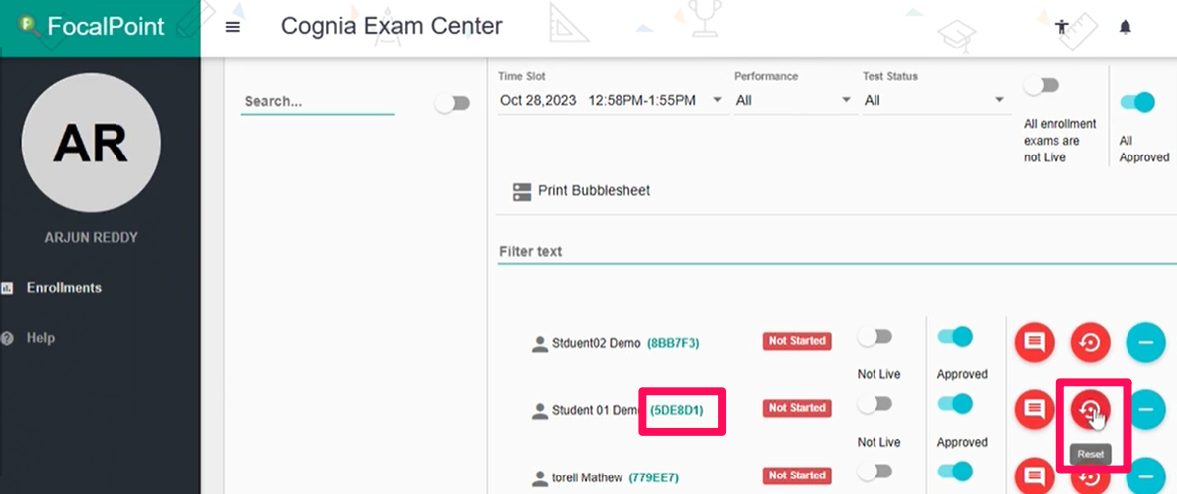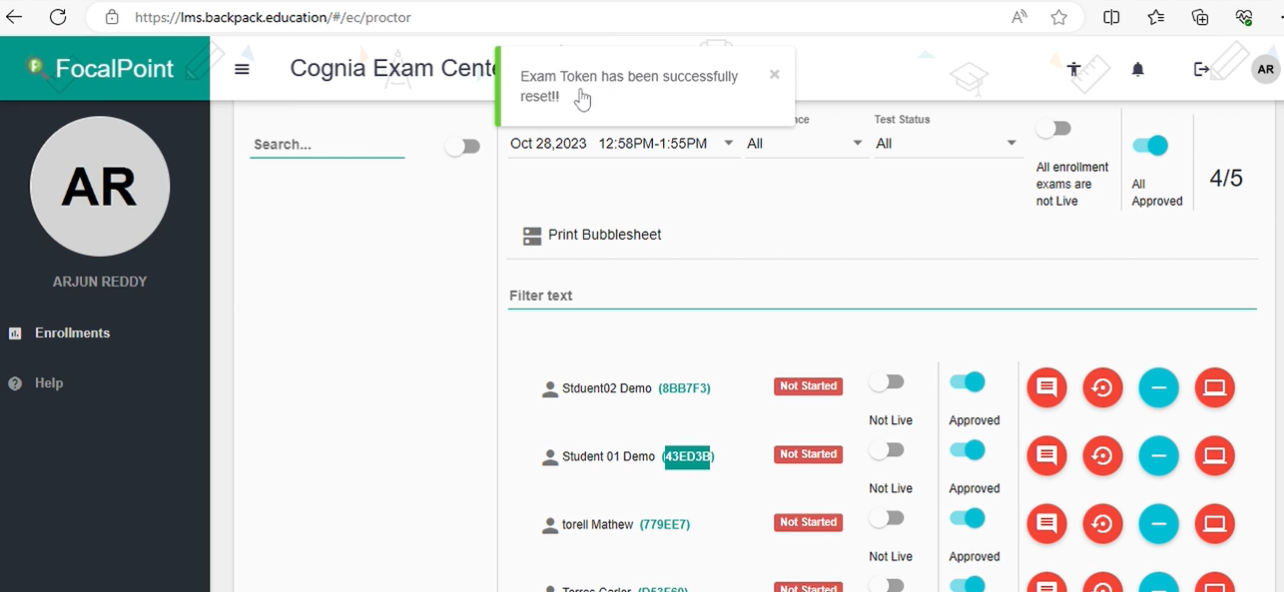 Remove:
Click on the 'Remove' button to remove the Exam Taker/Student from the Exam Time Slot.
Confirm the removal, and the Exam Taker/Student will be removed successfully.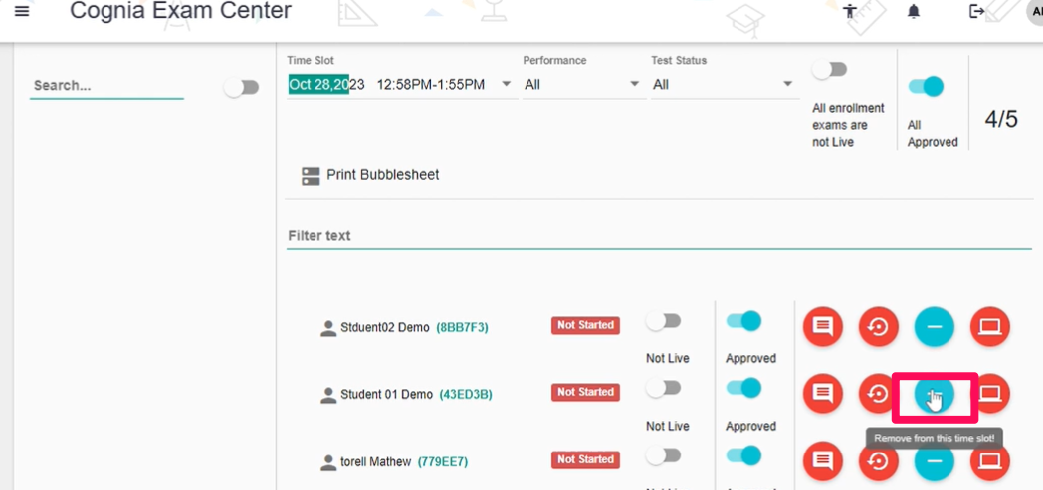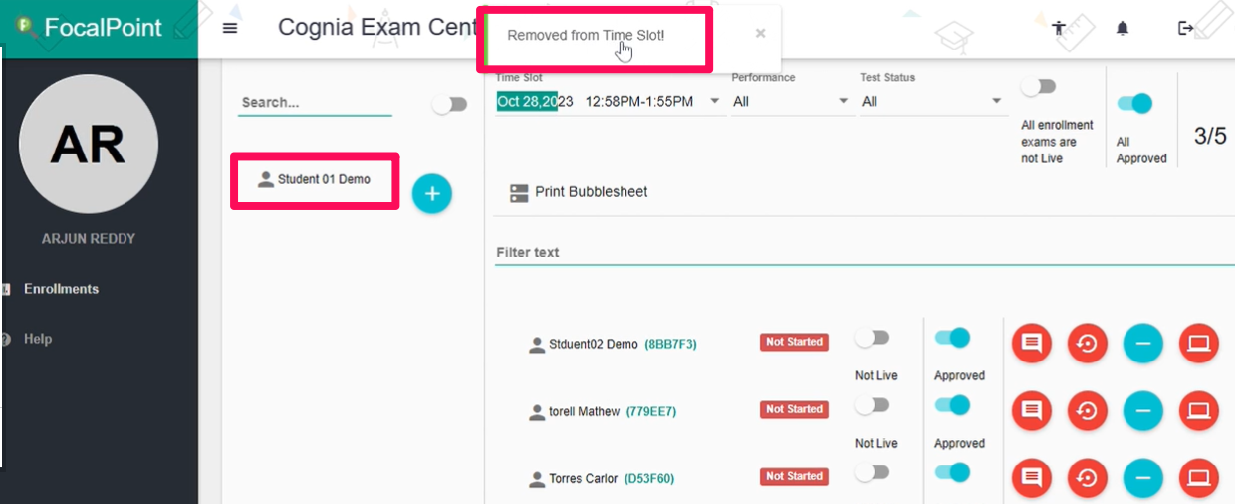 Entry Details:
Click on the 'Entry Details' button to view entry details such as 'IP Address' and 'Enter/Reentry Times' of the Exam Taker.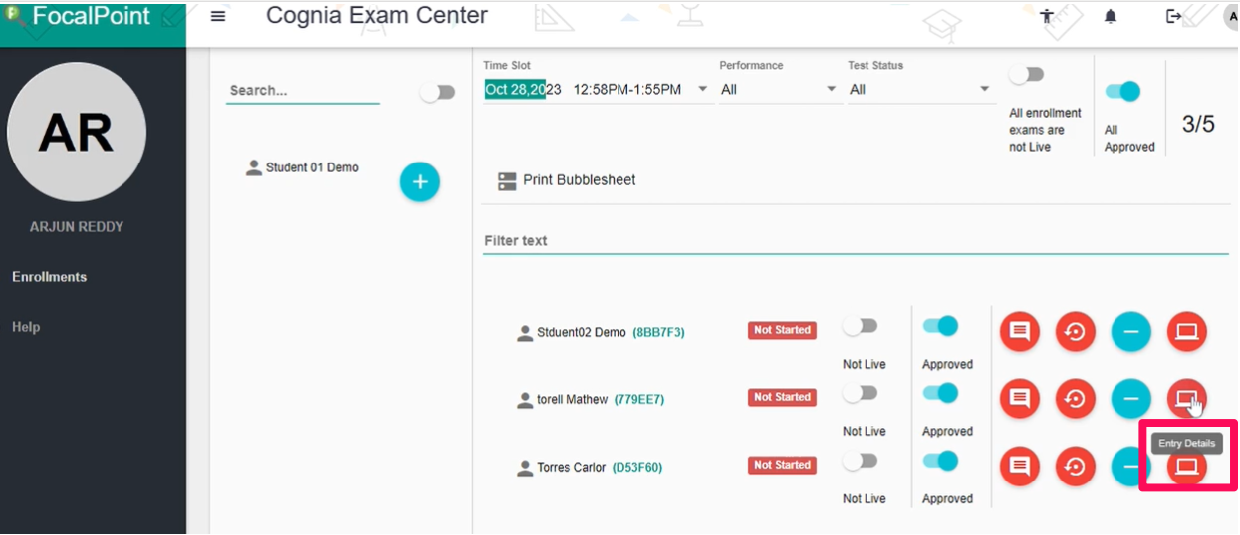 By utilizing these controls, you can effectively manage and monitor the exam environment, ensuring a secure and organized examination process.