Access Enrollments:
Select the 'Enrollments' tab on the left side of the page.
Specify Exam Details:
Within 'Enrollments', choose the specific 'Examinations' and 'Location,' and then click on 'Enrollees.'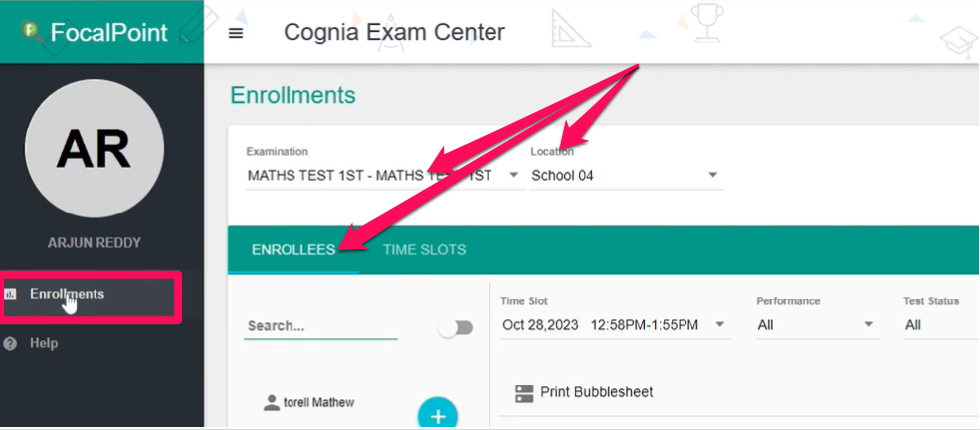 Select Time Slot:
Choose the relevant 'Time Slot' for the exam.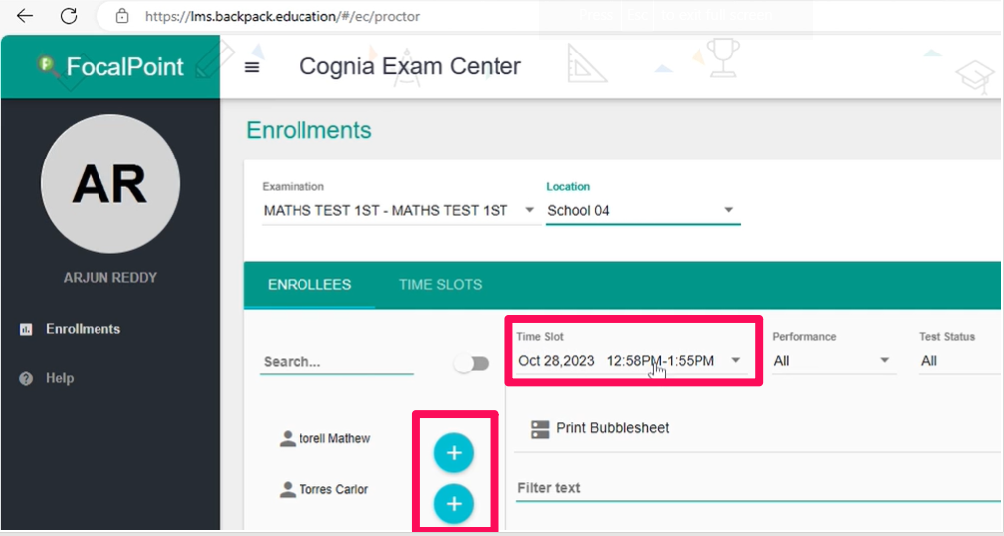 Assign Enrollees:
Click on the '+' sign next to the Enrollees to assign them to the Exam.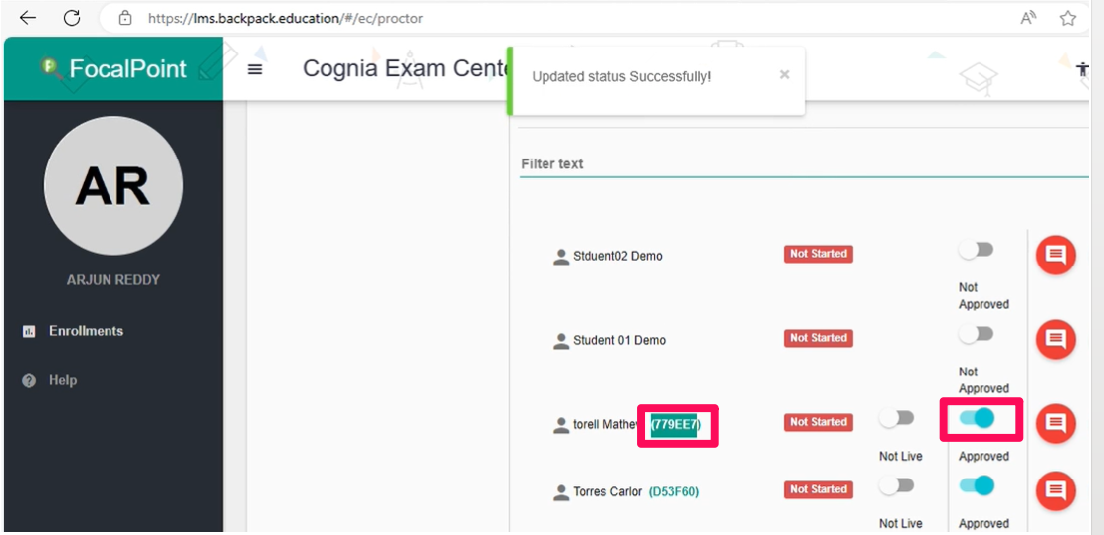 Approval Process:
Once added, if needed, approve the Enrollees. Upon approval, the 'Exam Token' number will be generated.
By following these steps, you can efficiently assign Enrollees or students to exams, ensuring a smooth and organized enrollment process.