Access Exam Details:
Click on 'Enrollments' and select the specific 'Examination' and 'location' for which you want to create a time slot.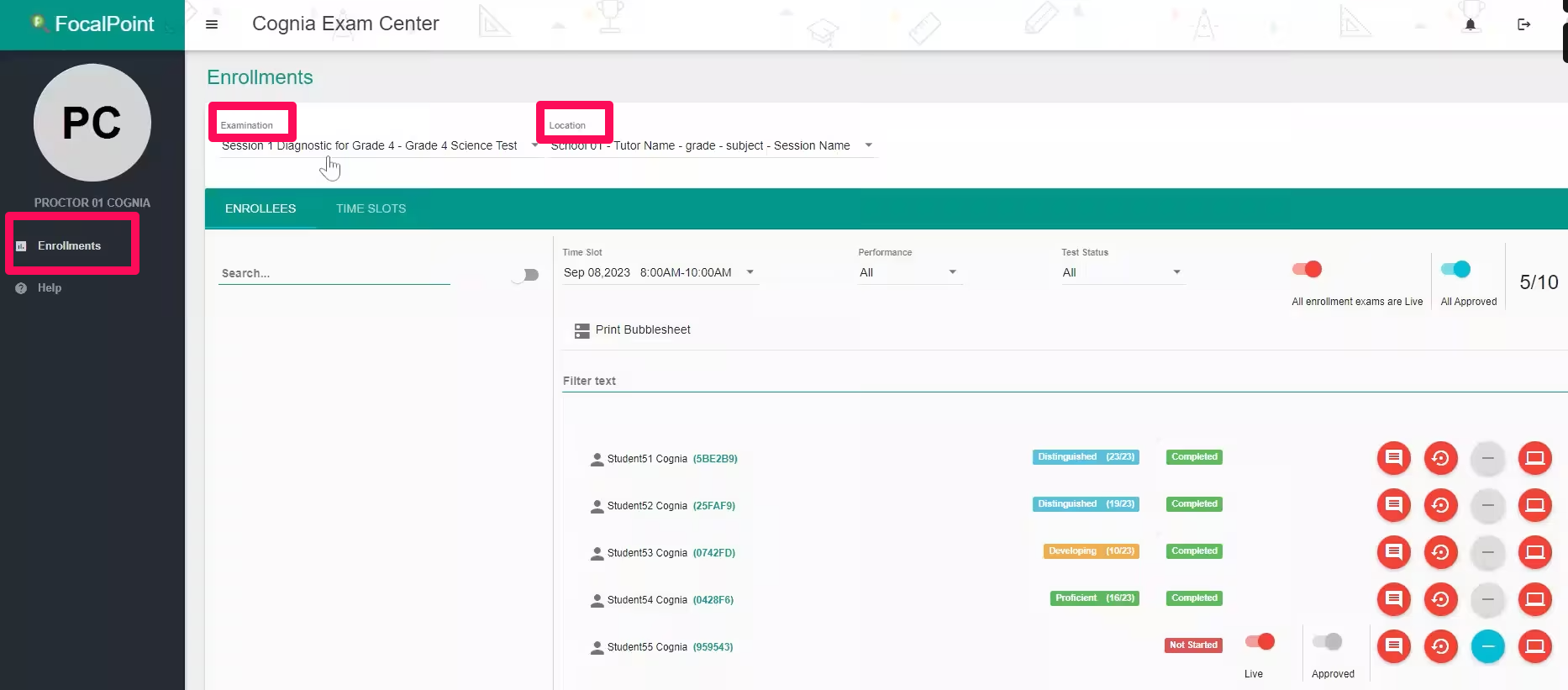 Navigate to Time Slots:
Then, go to 'Time Slots' and click on '+Add New' to create a new time slot.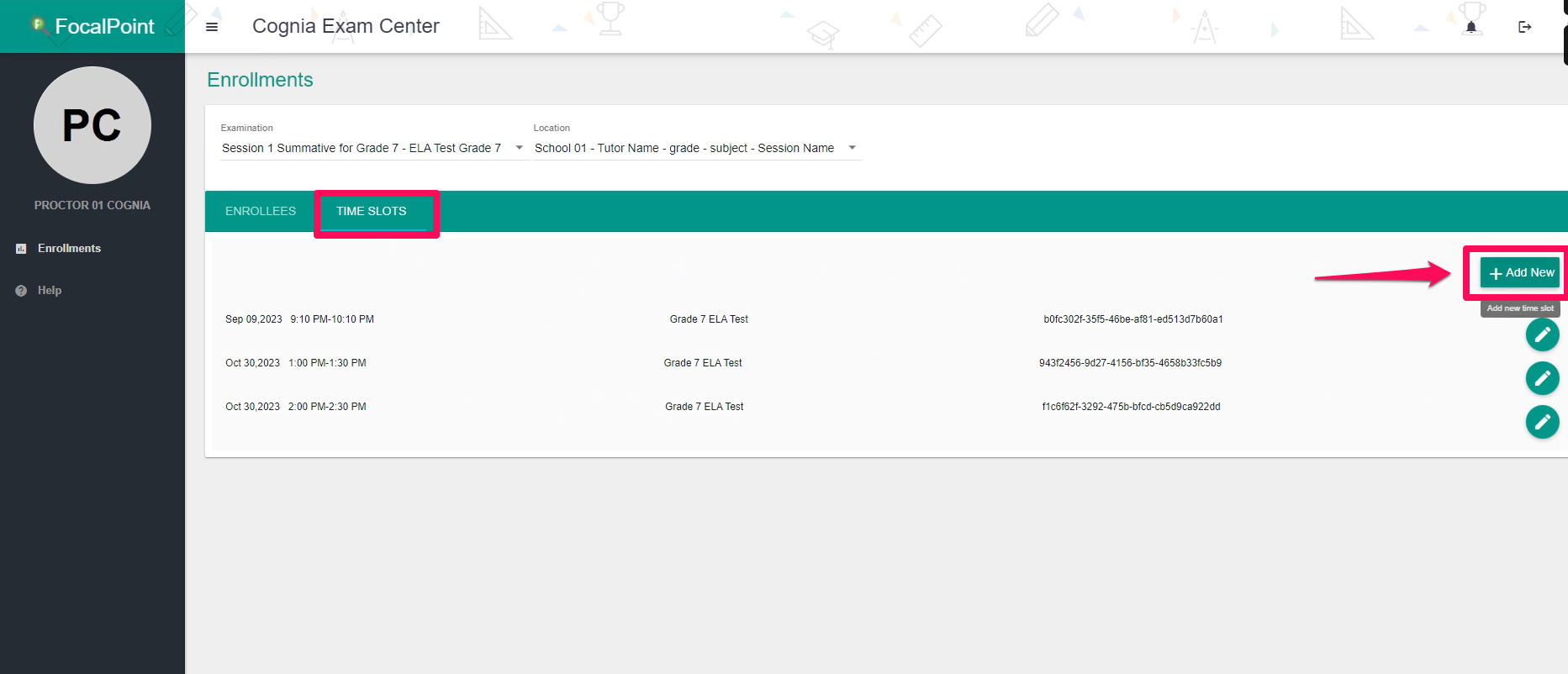 Enter Time Slot Details:
Provide the necessary details in the Exam Time Slot, and then click 'Save.'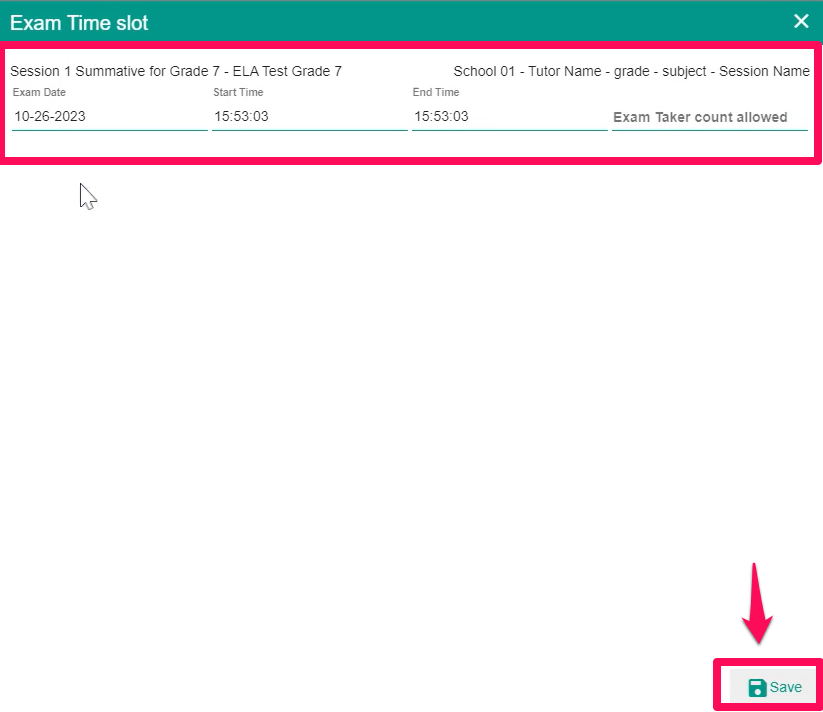 Successful Save Confirmation:
Upon successful completion, the time slot will be saved, and a confirmation message will be displayed.


By following these steps, you can efficiently create time slots for exams, ensuring proper scheduling and organization.