If you encounter difficulties logging in or have forgotten your login information, follow these steps:
Access the Forgot Password Option:
On the Focalpoint login screen, locate and select the "Forgot Password" option.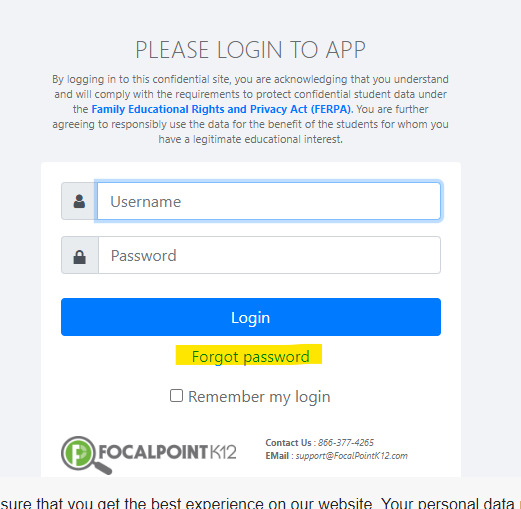 Reset Login Information:
You will be directed to the Reset Login page. Provide your username and associated email.
Temporary Password Via Email:
Once submitted, a temporary password will be sent to the email associated with your account.