Navigate to the 'PLC' link found in the menu that appears on the left side of your screen.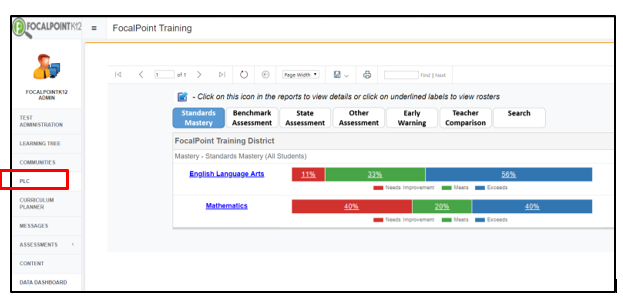 In PLCs, you will see three fields on your PLC landing page: 'My Communities', 'My Invitations', and 'My Badges'.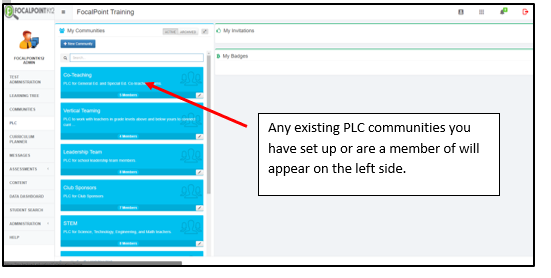 From 'My Communities' you can create new PLCs to link yourself to colleagues, see any invitations you have received from other users, and see the Badges you have received for activities you have completed.